A picture has surfaced showing a new aircraft generally matching Aerospace DAILY's understanding of the shape of what is commonly known as the RQ-180 unmanned aircraft system (UAS).
The Philippines sits between the South China Sea and the Philippine Sea, two contentious and highly surveilled bodies of water that regularly see large amounts of military activity, especially Chinese and American.
All types of military aircraft constantly frequent the skies above both seas, from bombers to drones, but on September 2nd, at around 6:15 AM local time, landscape photographer Michael Fugnit captured something very unique in his lens—what appears to be a stealthy flying wing aircraft with a diamond-shaped fuselage and slender wings, a centralized exhaust, potentially featuring twin engines, and a ventral fuselage bulge.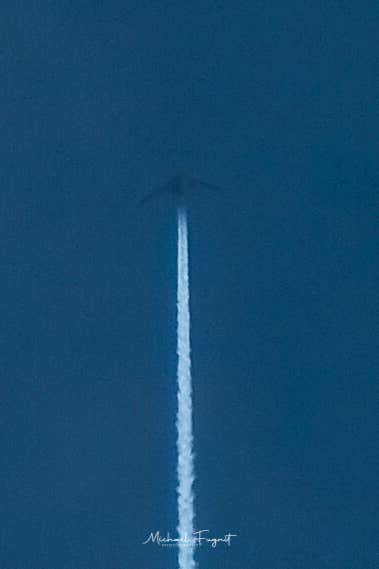 Fugnit told The War Zone that he was up early in Santa Magdalena to catch the perfect sunrise when he noticed an aircraft overhead moving along at a good clip. The single image he took showed something that is unlike any normal commercial or military aircraft that usually criss-cross the skies over the region on a daily basis.
The aircraft is thought to fly out of Area 51 in Nevada and Edwards Air Force Base in California, on extremely long-duration missions, but the isolated island of Diego Garcia, in the Indian Ocean, would be another operating location as it expands its operations.