An overstressed back-seat passenger inadvertently ejected from a two-seat fighter jet Rafale, a new French military report says.
The back-seat passenger on the March 2019 flight from Saint Dizier, France was a 64-year-old contractor according to the report published April 6 by the French military's air accident investigation office.
His colleagues, who included a former French Air Force pilot, wanted to make the flight a surprise, but they didn't count on the prospective passenger's reaction.
Because the gesture was meant as a surprise, the passenger was informed only hours before the flight, leaving little time for him to prepare. The passenger did not feel he could decline the gesture, bowing to the social pressure imposed by his colleagues, the report says.
A required, preflight medical examination resulted in a recommendation by the doctor to limit any maneuver forces to less than 3gs. An office electronic system failure, however, prevented the doctor's guidance from being relayed to the passenger or the pilot of the Rafale involved in the mishap, the report says.
Perhaps due to the stress, the passenger failed to properly buckle in. The back side of his shoulder strap allowed more motion than necessary, the report says. In addition, he didn't fasten the right leg of his pressure suit, lower the helmet visor or snap the chin strap of his helmet.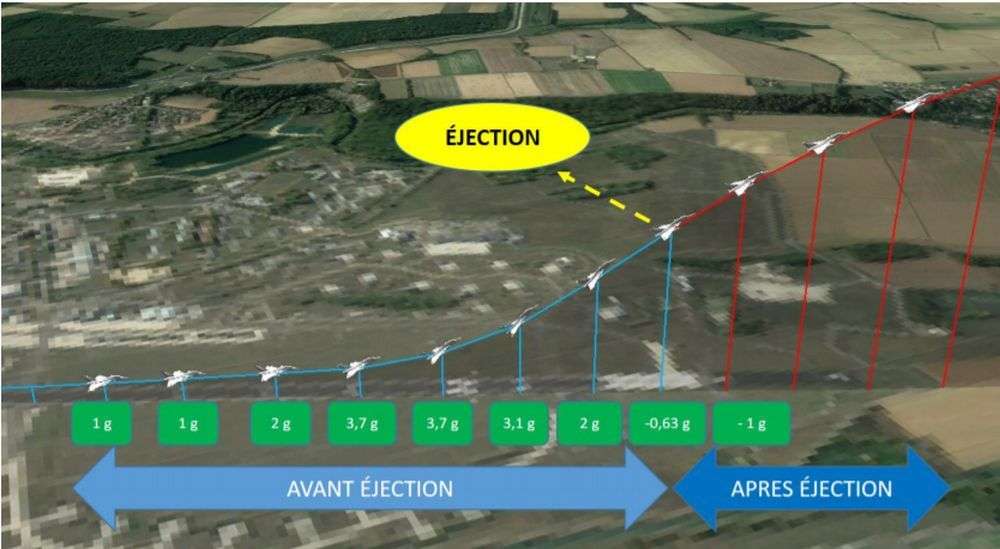 As the pilot rotated on takeoff, the Rafale rapidly developed aerodynamic loads over 4.5gs. Within about 10 sec. of rotation, the pilot leveled off quickly, causing the loads to invert to negative 0.63gs. The shocked passenger, whose loose shoulder straps may have allowed him to start floating upward, reached for a handle, which happened to be the mechanism that causes his seat to eject.
The ejection sequence proceeded normally, with the canopy of both seats shattering and the back seat firing. However, the explosive charge connected to the front seat never received a command to fire, the report says. As a result, the pilot remained on board the aircraft, albeit with a missing canopy and back seat.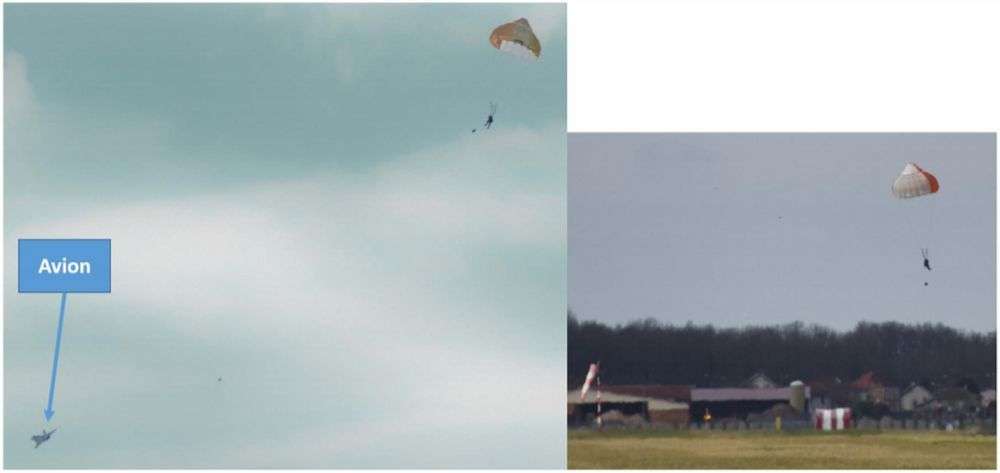 Because the passenger had failed to lower his visor and fasten his chin strap, the exposure to the 200-kt. air flow outside the aircraft caused his helmet to fly off, the report says.
Besides minor injuries to his face, the passenger landed safely by the runway after his parachute opened at around 2,000 ft.