Two German armed forces Eurofighter jets have collided and crashed in the Müritz area of north-eastern Germany.
One of the Eurofighters went down in a forest while the other crashed near a village about 10km (6 miles) away, the interior ministry in the state of Mecklenburg-Western Pomerania said.
One pilot was killed while the pilot of the other jet was reported as having parachuted to safety. The pilot who survived was found dangling from a tree by rescue teams.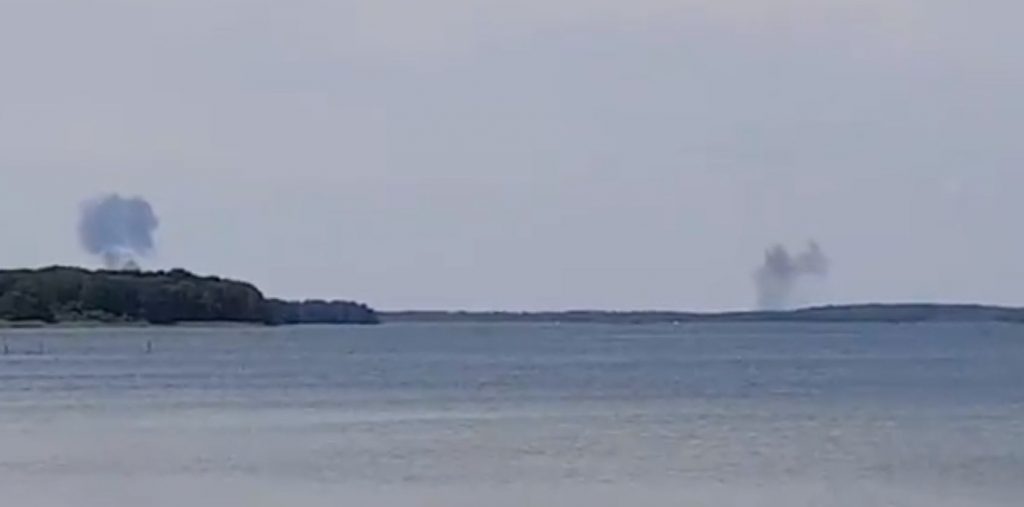 The mid-air collision happened as three Eurofighter Typhoons were taking part in an air combat exercise shortly after 14:00 (12:00 GMT). The third pilot witnessed the collision over the Fleesensee and reported seeing two parachutes.