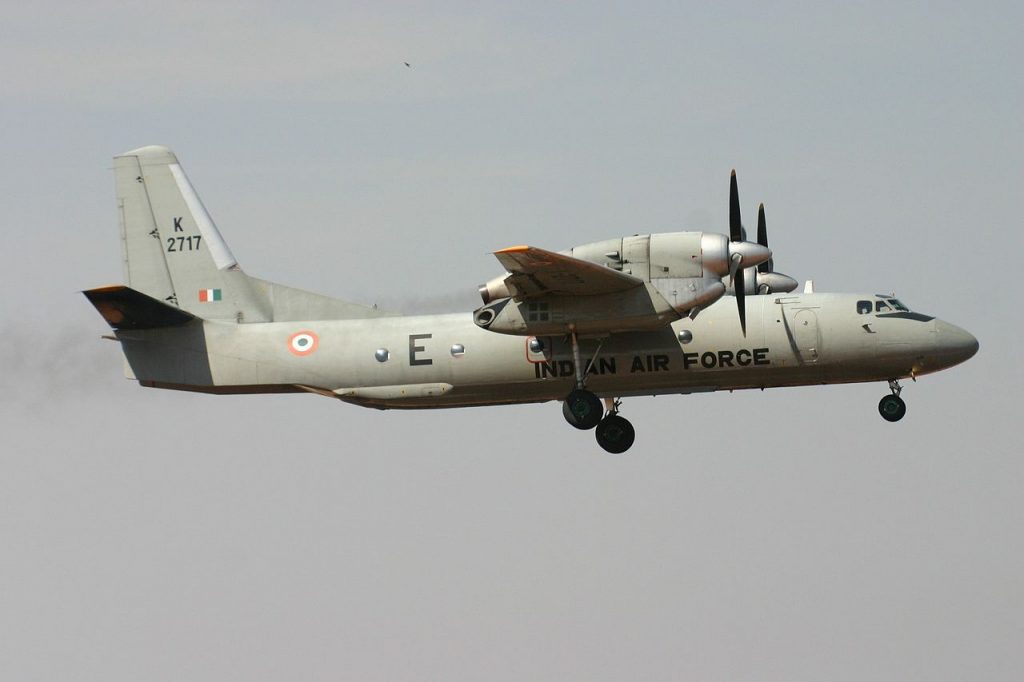 An Indian Air Force transport aircraft that took off from Assam's Jorhat earlier today with 13 people onboard has gone missing over over hilly terrain in the Northeast.
UPDATE Indian Air Force Su-30 jets & a C-130J aircraft from Eastern Air Command deployed on search mission for missing IAF An-32.
The Antonov An-32 took off at 12:25 pm for a remote military landing strip in Mechuka in Arunachal Pradesh.
The aircraft last had contact with ground forces at 1 pm. The normal flight time between Jorhat and Mechuka is about 50 minutes.
The Air Force has launched a search operation and spokesperson Lieutenant-Colonel P Khongsai said every effort was being made to locate the missing plane. Soldiers of the Indian Army and the Indo-Tibetan Border Police are helping in the search besides helicopters.