A Boeing 777-200ER made an emergency landing at Newark after sparks were observed on departure.
The aircraft performing flight #UA149 from Newark to Sao Paulo was seen with sparks coming from the landing gear compartiment on takeoff from runway 22L.
🚨#BREAKING: Sparks and falling debris falls as A United Airlines plane as it takes off

Sparks and falling debris where reported from United airlines 777 as it took off from Newark Airport The Airlines had to make a emergency landing but landed safely pic.twitter.com/EArnCNtA1v

— R A W S A L E R T S (@rawsalerts) September 22, 2022
The Boeing 777-200ER (reg. N787UA) climbed to 24,000ft over the sea and started to dump fuel in order to loose weight.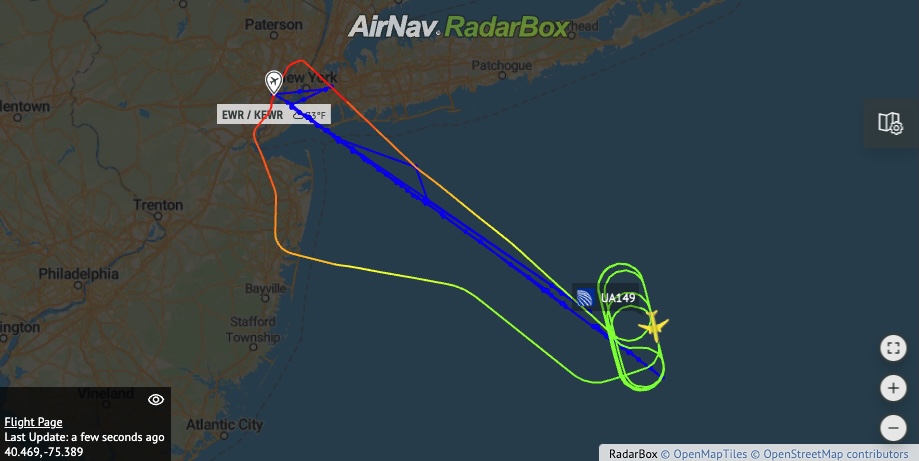 Pilots reported a problem with hydraulics, causing sparks and falling debris.
The flight returned to Newark Airport for a safe landing 1h30 later.