A British Airways Boeing Dreamliner suffered a nose wheel collapse at London Heathrow.
A British Airways Boeing 787 has suffered a nose gear collapse at London Heathrow Airport this morning.
The Boeing 787-8 (reg. G-ZBJB) performed flight #BA881 from Moscow on June 16th.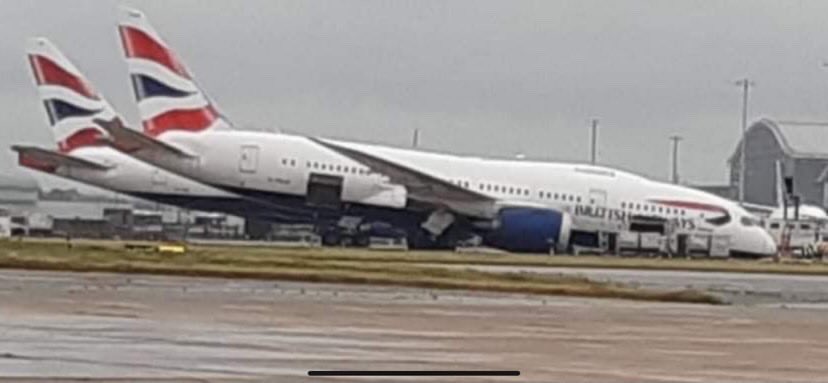 Extent of the damage is currently unknown, further details will be reported once available.
The incident happened while the plane – a passenger aircraft converted for cargo transport – was being loaded for a morning flight to Frankfurt, Germany.
A British Airways 787 Dreamliner just suffered a nose gear collapse at Heathrow Terminal 5 this morning, while preparing for flight 😭😭 #UB1UB2 pic.twitter.com/unFmjBzGvc

— UB1UB2 West London (Southall) (@UB1UB2) June 18, 2021
A British Airways spokesperson confirmed that the flight was a freight service and was not carrying passengers.
However some flight crew were onboard the plane when it collapsed.