An El Al Boeing 787 Dreamliner was escorted by fighter jets over Europe after the pilot raised the alarm on Friday. The pilots raised the alarm after they suspected a bomb on board.
The Boeing 787-9 was performing flight LY2 from New York JFK to Tel Aviv. The aircraft took off from JFK at 16:18 local time on Thursday, April 29th.
The Dreamliner was over Spain when the crew advised air traffic controllers that they had suspected a bomb on board. Fighter jets were dispatched with a serious security concern. The first jets escorted the aircraft from Spanish to Italian airspace.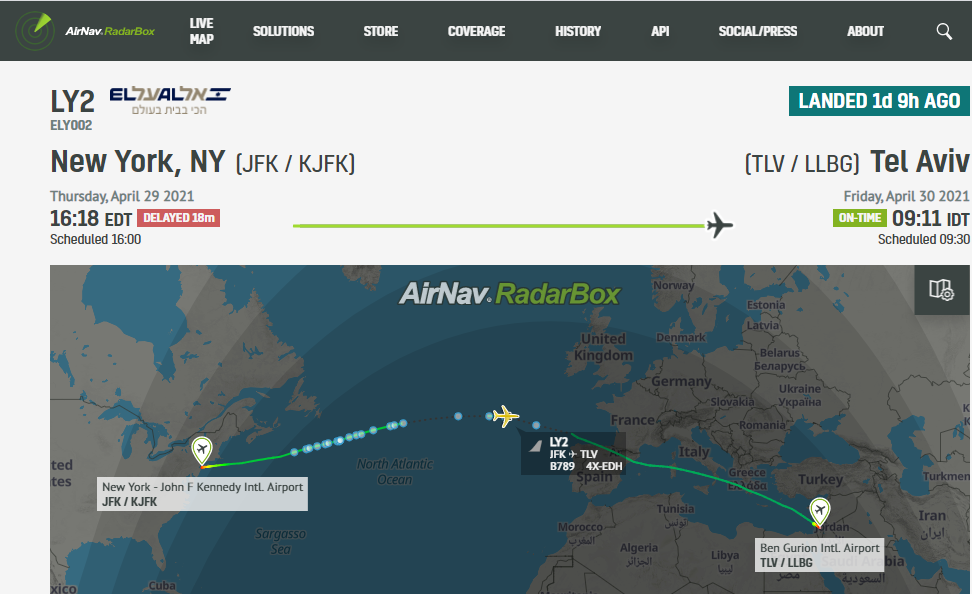 After the 787 entered the Italian airspace, Italian fighters took over the escort role until the aircraft reached Greece. The Greek F-16 fighters escorted the aircraft until it reached Cyprus airspace.
AIRLIVE TV
The Italian fighters then escorted the aircraft, and it landed safely in Tel Aviv at 9:11 in the morning.
The Boeing 787-9, with registration 4X-EDH, was delivered to the airline back in October 2018 and is currently 2.5 years old. The aircraft is configured in a three-class seating configuration with 32 business first flatbeds, 28 premium economy seats and 222 economy seats.
Feature Image: "Boeing"