An All Nippon Airways Boeing 787 Dreamliner made an emergency landing in Novosibirsk after the pilot became unconscious.
The Boeing 787-8, with registration JA814A, was performing flight NH-216 from Paris to Tokyo Haneda when the captain suffered a stroke, according to Japan's Transport Ministry.
The First Officer declared an emergency and decided to divert to the nearest airport.
Only seven crew members were on board the flight.
AIRLIVE TV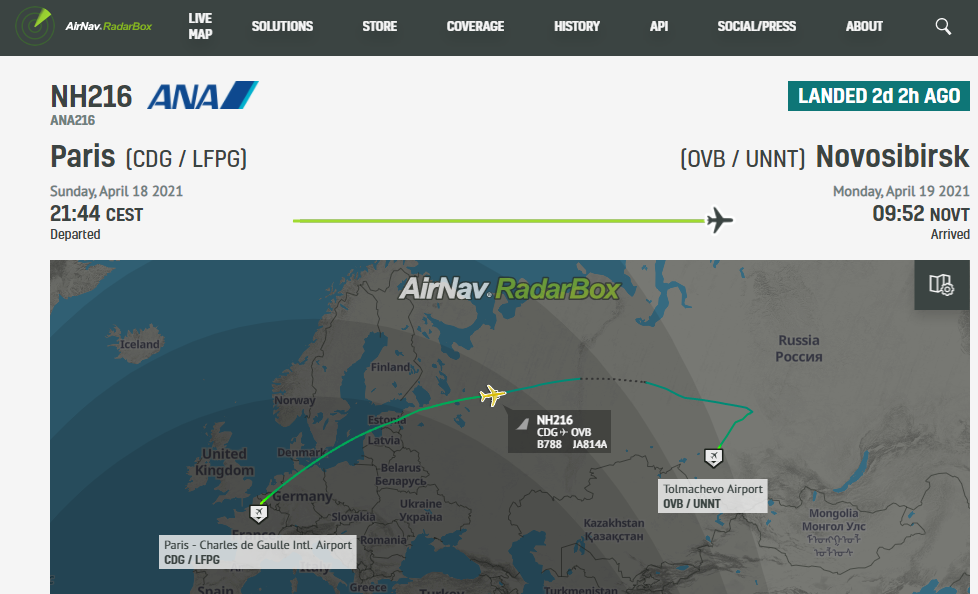 The aircraft diverted to Novosibirsk and made a safe landing 7 hours and 8 minutes after departure. The captain was taken to the hospital with a suspected stroke.
Japan's Land, Infrastructure, Transport and Tourism Ministry has deemed it a serious incident and concluded that the pilot was incapable of operating the aircraft.