A Delta Airlines Boeing 757-200 was forced to make an emergency landing at Salt Lake City airport after hitting a flock of birds during takeoff.
The aircraft, registration N651DL, departed Salt Lake City International Airport as flight DL8944 bound to Memphis on Tuesday. It was a charter flight with NBA team Utah Jazz players onboard. They were travelling to Memphis for a game on Wednesday.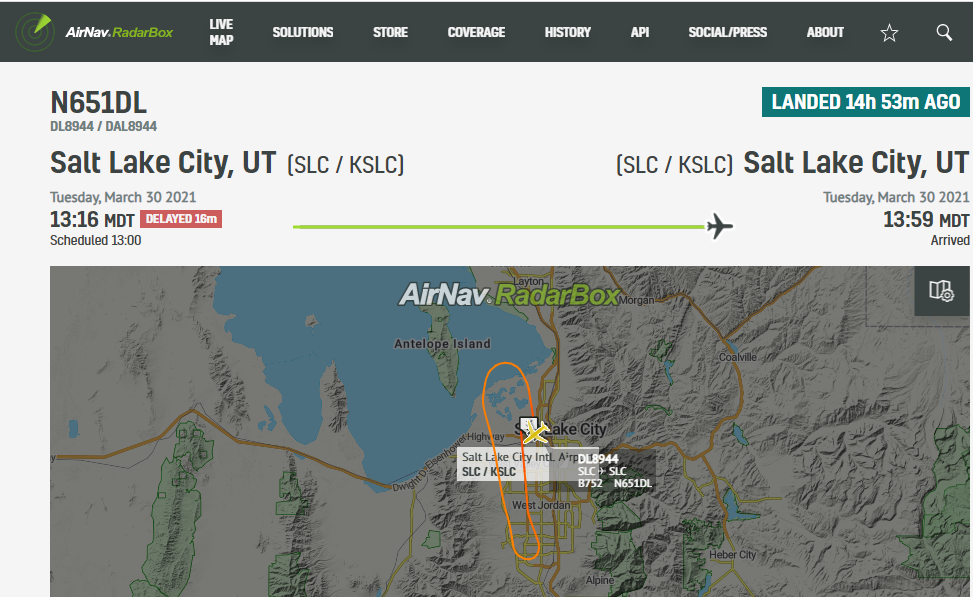 The aircraft hit a flock of birds during take-off, and the left-hand engine was damaged. The crew then stopped the climb and returned to the departure airport for a safe landing.
"Fortunately, the plane landed safely," said Jazz representative.
"Everybody is shaken, but they're okay."
The damage after a Delta charter carrying the @utahjazz struck a flock of birds mid-air today. The plane turned around and made an emergency landing at @slcairport. #TakeNote pic.twitter.com/h7IyL5usmL

— Marc Sternfield (@msternfield) March 30, 2021
"As the aircraft was taking off, it hit a flock of birds. The left engine was shut down, the pilot declared an emergency in return to Salt Lake International Airport," said Delta spokesperson.
"Aircraft landed without incident and was able to taxi back. Delta Air Lines is working on finding another aircraft to get their customers to their destinations."
Several Jazz players tweeted to express their gratitude after they were able to make the emergency landing successfully.
https://twitter.com/BucketsONeale00/status/1376990386183270400
https://twitter.com/spidadmitchell/status/1376993386347962370
It's a beautiful day!

— Rudy Gobert (@rudygobert27) March 30, 2021
Feature Image: "Marc Sternfield"