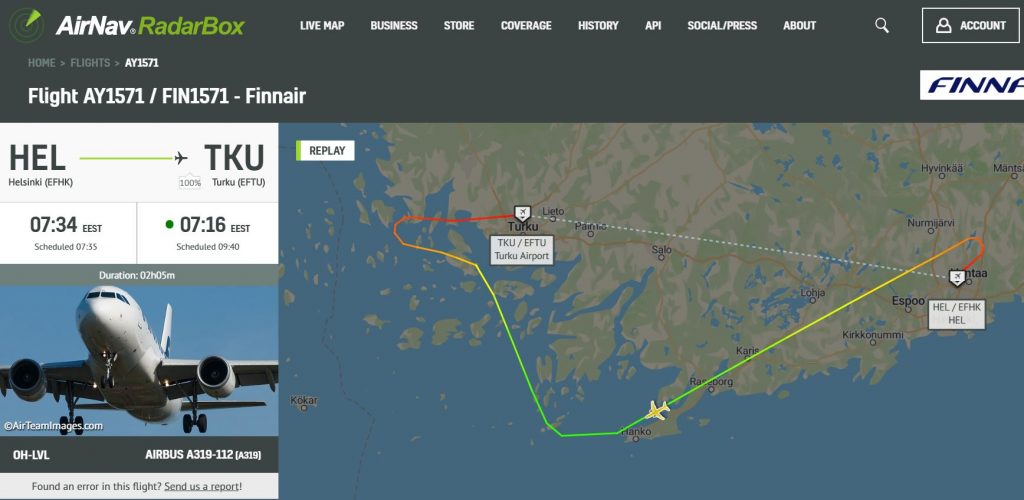 Finnair flight #AY1571 made an emergency landing shortly after takeoff due to the death of a passenger.
A Finnair Airbus A319 was forced to make an emergency landing in the Finnish city of Turku due to the death of a passenger on board.
The flight #AY1571 was heading to Paris CDG when it diverted only 30 minutes after takeoff from Helsinki
The airline's press service says the plane made an unplanned landing in Turku because of a sick passenger.
According to a police in Southwest Finland, there is a report of a deceased passenger aboard Finnair. Police teams arrived at Turku Airport.
An investigation into the causes of death is ongoing.
The plane resumed the flight to Paris.