An Airbus A321 plane (reg. VQ-BOZ) of Russia's Ural Airlines had to land in a field near Moscow after engine fire on Wednesday.
The plane crash landed in a field near the village of Rybaki, which is some 3-5 km away from the runway of Moscow-Zhukovsky Airport (UUBW), Russia.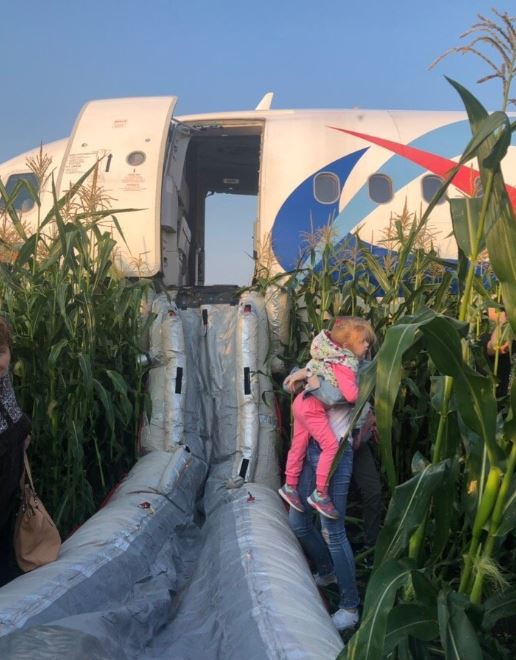 The plane performing flight #U6178 with 234 people on board, including seven crew membrs, took off from the airport of Zhukovsky in the Moscow region and was bound for the Crimean city of Simferopol.
https://www.youtube.com/watch?v=dmhAM0qQpa0
According to a preliminary version, several birds got ingested into both engines, which led to a fire and loss of power.
All passengers were promptly evacuated. Few passengers were injured.
Meanwhile, a spokesperson for the Moscow Region health ministry said that although no passengers have been hospitalized, some are being treated on site.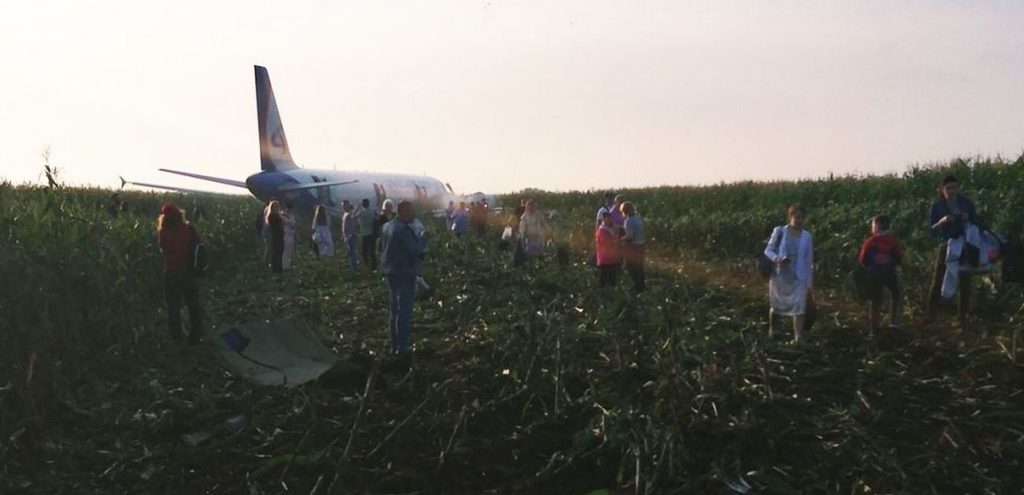 20 ambulance crews and two helicopters are working in the area.