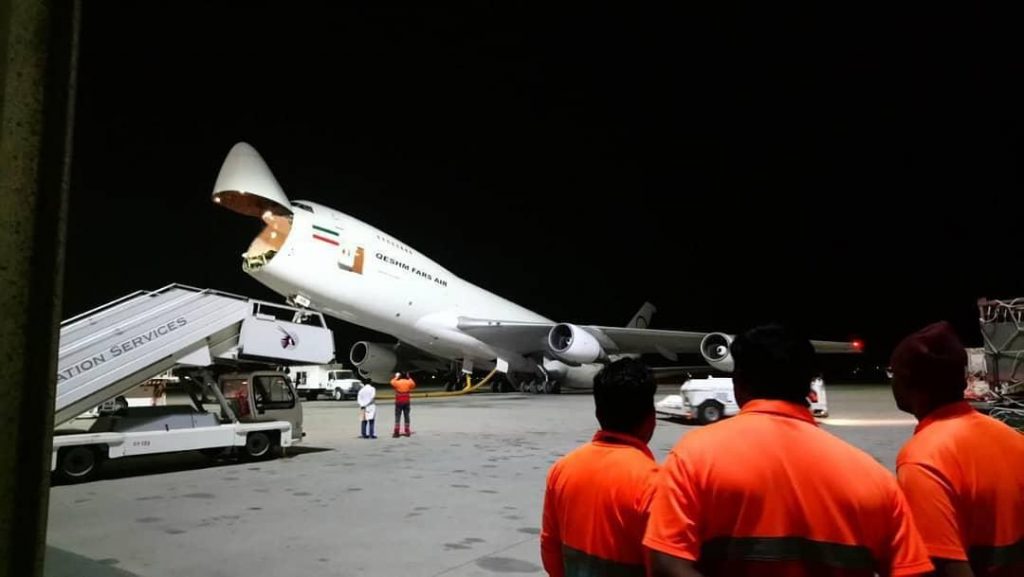 Fars Air Qeshm Boeing 747-281B (reg. EP-FAB) was damaged after cargo handling workers of Doha International Airport, Qatar mistakenly unloaded the cargo from the nose.
The flight arrived from Tehran. It is the sole airworthy 747 Fars Air Qeshm.
This aircraft is suspected to often carry weapons for IRGC to Syria.