Fly Jamaica flight #OJ256 from Georgetown to Toronto returned to Georgetown due to technical difficulties.
The aircraft overran the end of the runway and crossed through the airport perimeter fence after landing.
Six persons were injured and rushed to Diamond Regional Hospital. "They are all stable and are being looked at," Minister of Public Infrastructure, David Patterson said.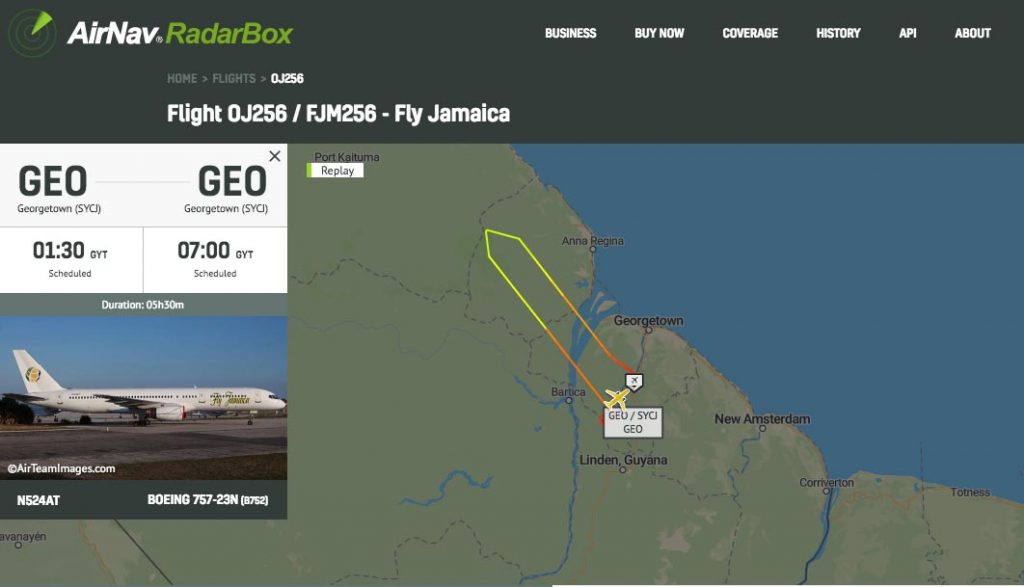 After several minutes in the air, the flight destined for Canada, turned back due to technical difficulties and crash-landed.
Flight departed Guyana at 2:10 AM and at 2:21 minutes, pilot indicated "there was some hydraulic problem and he requested permission to return and he did", the minister said.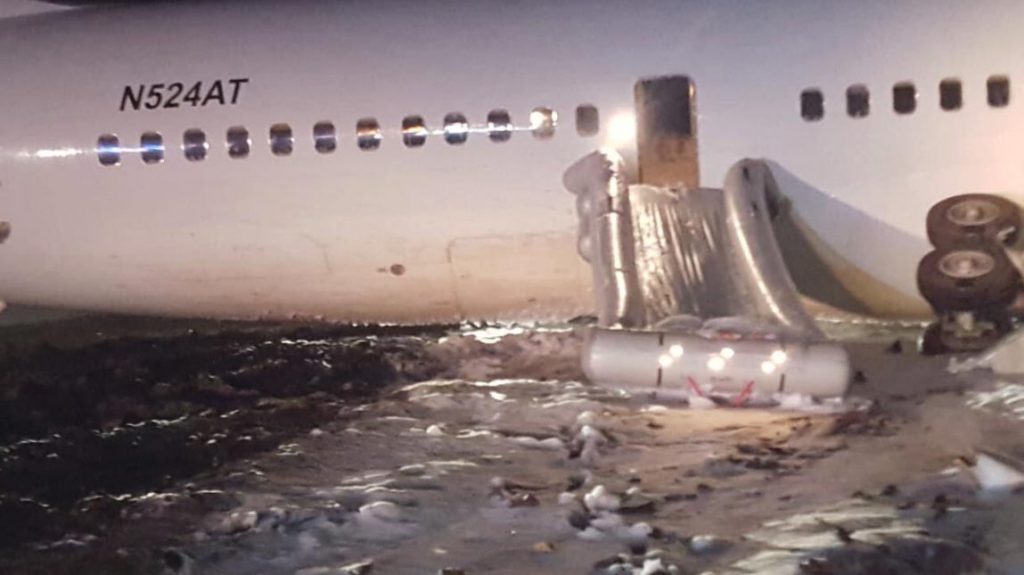 On landing at 2:53 AM, the emergency services were activated and since then an investigator from the Guyana Civil Aviation Authority has taken responsibility for the crash site. The Public Infrastructure Minister said the United States' National Transportation Safety Board has been informed.
The Boeing 757-200 (reg. N524AT) suffered severe damages. The right main gear collapsed and the right engine was detached from the wing.
There were 118 adults and two infants aboard as well as eight crew members made up of six Guyanese and two Jamaicans. The passengers included one American, 82 Canadians, 35 Guyanese, one Pakistani and one Trinidadian.
"We can confirm that Fly Jamaica flight OJ256 bound for Toronto has returned to Georgetown with a technical problem and has suffered an accident on landing. At this time, we believe that all 118 passengers and 8 crew members are safe. We are providing local assistance and will release further information as soon as it is available," the carrier said.
The Cheddi Jagan International Airport has since been reopened to regular traffic.