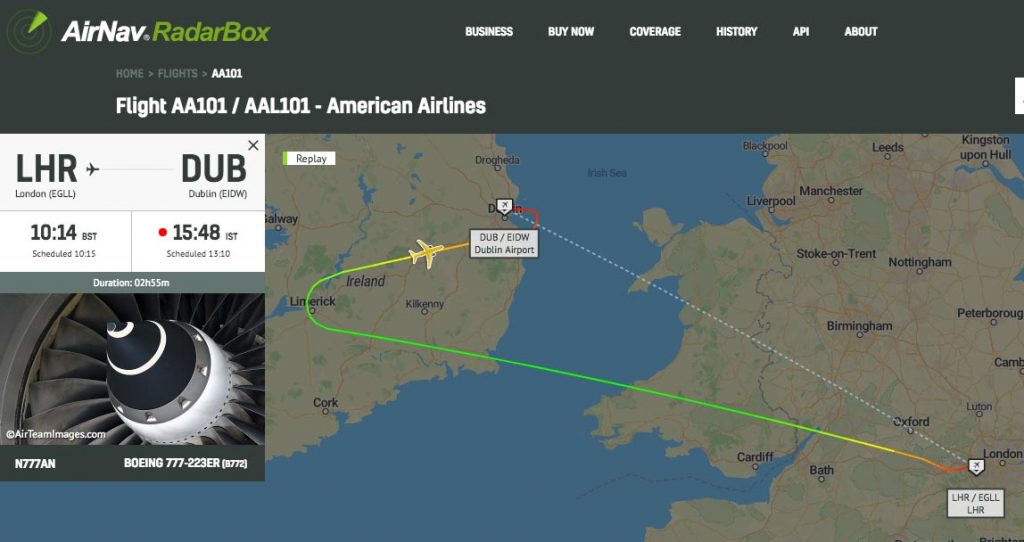 American Airlines flight #AA101 was en route from London Heathrow to New York when pilots received an engine fire indication.
The Boeing 777-200 with 206 passengers and a crew of 13 on board was passing overhead Ireland when the crew opted to divert to Dublin Airport.
The crew advised air traffic controllers that they needed to divert as they had a "fire in the left engine".
The flight commenced its descent and rerouted to Dublin where the airport's fire and medical services had been placed on standby. The aircraft landed safely at 11.47am.
After vacating the runway and coming to a stop on a taxiway, fire crews approached the engine and used thermal imaging equipment to check for any sign of fire.
After landing, the crew asked air traffic controllers whether they saw any smoke from the engine. Controllers confirmed there was no sign of smoke while fire crews also said they was no sign of smoke or fire.