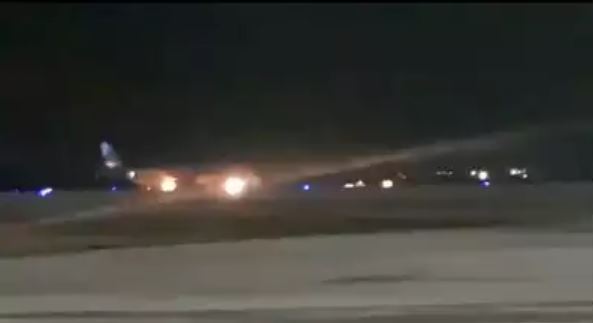 The engine of azeera Airways flight #J9608 from Kuwaitto Hyderabad caught fire after landing at the Rajiv Gandhi International Airport, Shamshabad, Hyderabad late last night.
All 145 passengers were evacuated safely. The right side engine caught fire due to technical snag soon after landing and approaching the taxiway.
The incident occurred at 1.35 am.
The fire gradually came under control, an airport spokesman said.