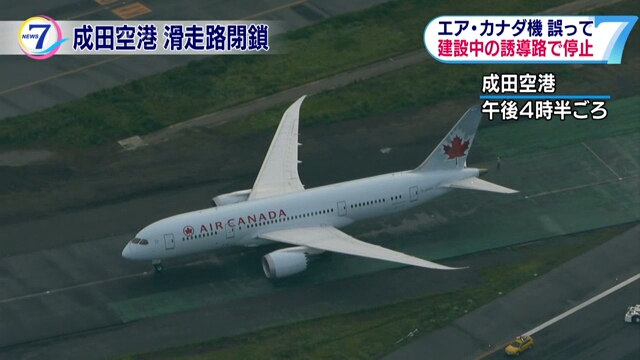 Narita International Airport closed one of its two runways Monday after an Air Canada plane entered a wrong taxiway upon its arrival.
The Boeing 787 arriving from Montreal-Trudeau International Airport, carrying about 210 passengers and crew members, mistakenly entered the taxiway, which is under construction, and stopped there at around 3:45 p.m., a transport ministry official said.
There were no reports of injuries.
The stranded plane will likely have to be towed away, the ministry said.
The incident disrupted some flights, with some planes having to divert to different airports, Narita's operating company said.