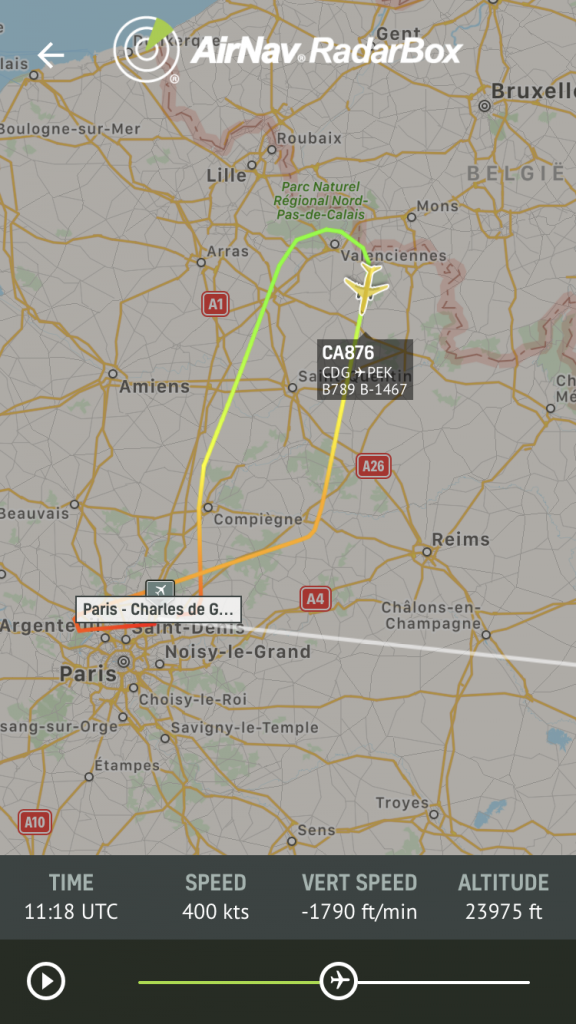 Air China flight #CA876 to Beijing returned to Paris CDG right after takeoff.
The plane had to return after 45 minute flight due to threat against the flight received by the airline according to an official post on Weibo.
The Boeing 787-9 Dreamliner safely landed at 13:45 local time.
This false alarm is due to a misunderstanding between a passenger on the ground and the Chinese airline.
A passenger delayed by an abandoned package at Paris airport called the airline saying that there was a bomb in the terminal and his interlocutor understood that there was a bomb aboard the plane.