NASA's Mars helicopter spotted gear that helped Perseverance rover to land.
NASA's Ingenuity Mars Helicopter recently surveyed both the parachute that helped the agency's Perseverance rover land on Mars and the cone-shaped backshell that protected the rover in deep space and during its fiery descent toward the Martian surface on Feb. 18, 2021.
Engineers with the Mars Sample Return program asked whether Ingenuity could provide this perspective. What resulted were 10 aerial color images taken April 19 during Ingenuity's Flight 26.
Entry, descent, and landing on Mars is fast-paced and stressful, not only for the engineers back on Earth, but also for the vehicle enduring the gravitational forces, high temperatures, and other extremes that come with entering Mars' atmosphere at nearly 12,500 mph (20,000 kph).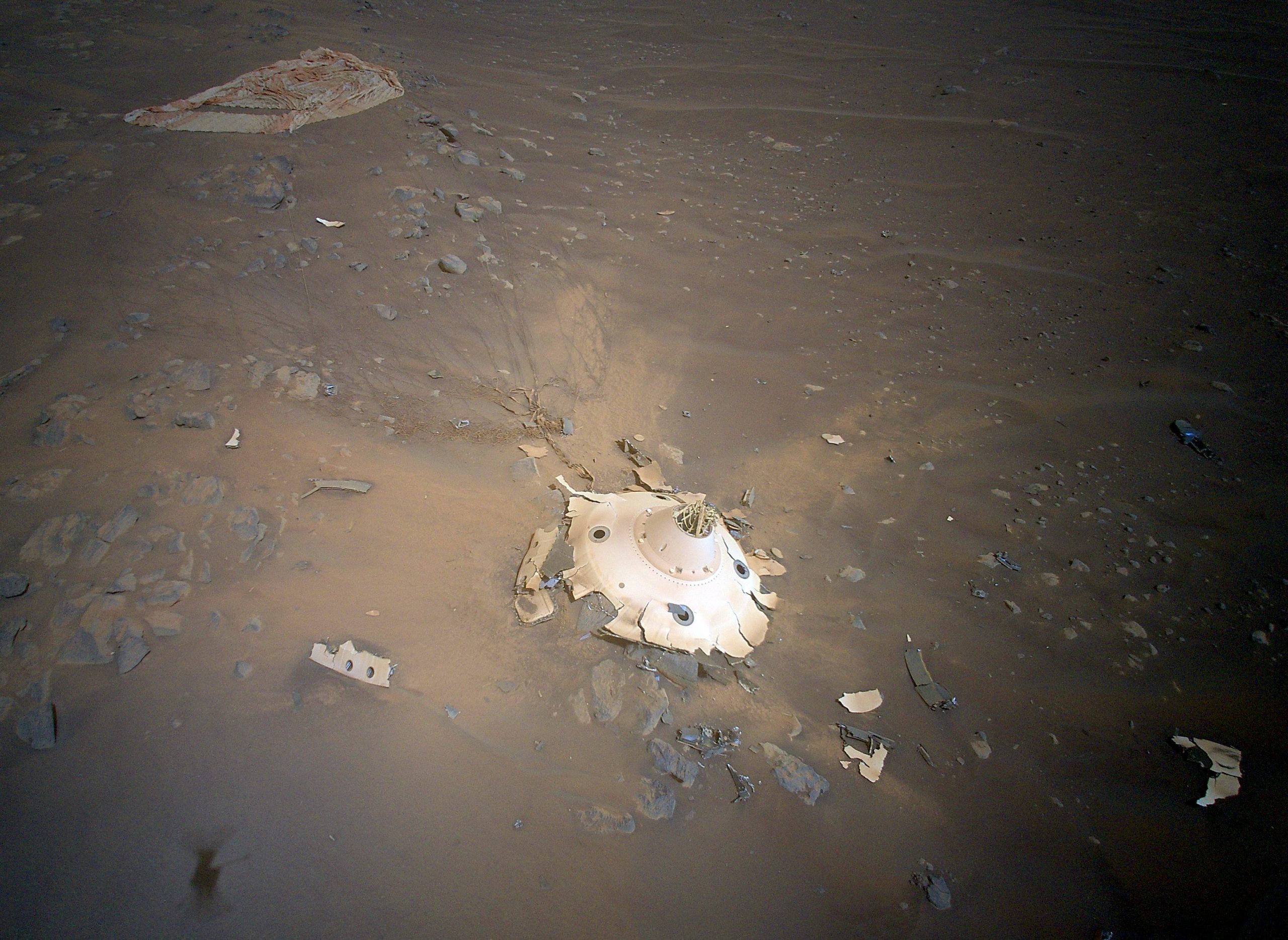 In the images of the upright backshell and the debris field that resulted from it impacting the surface at about 78 mph (126 kph), the backshell's protective coating appears to have remained intact during Mars atmospheric entry. Many of the 80 high-strength suspension lines connecting the backshell to the parachute are visible and also appear intact.
Spread out and covered in dust, only about a third of the orange-and-white parachute – at 70.5 feet (21.5 meters) wide, it was the biggest ever deployed on Mars – can be seen, but the canopy shows no signs of damage from the supersonic airflow during inflation. Several weeks of analysis will be needed for a more final verdict.