The Met, along with Heathrow Airport and Royal Air Force personnel took part in a planned resilience training exercise overnight on 17 November, testing a multi-agency response to an aircraft hijack scenario.
As part of Exercise Night Star, RAF fighter jets were scrambled from RAF Coningsby, Lincolnshire to escort a passenger aircraft to Heathrow.
The British Airways A320 callsign "Chariot" took off from Heathrow and headed to North-East.
The aircraft (reg. G-TTNB) was intercepted by RAF Typhoon jets guiding the plane back to London. It landed back on runway 09L at Heathrow by 23:15 GMT.
Once landed Specialist Units from the Met Police met the aircraft and responded to the simulation, with the exercise designed to test the skills of police officers and staff from different units – including hostage negotiators, investigators, and firearms officers who boarded the 160-seater plane.
Officers worked in close conjunction with Heathrow colleagues, NATS and the RAF's National Air and Space Operations Centre to co-ordinate both the planning of the exercise and the response.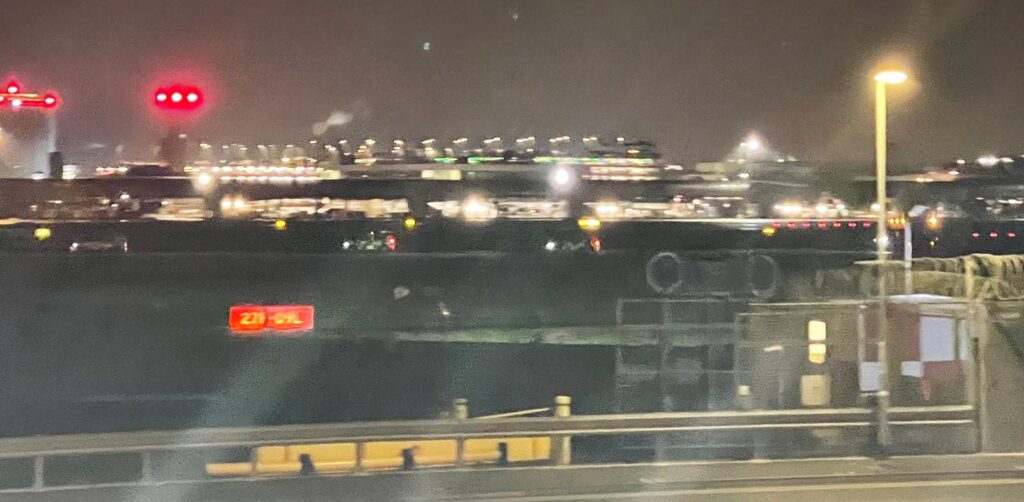 Chief Superintendent Ian Howells, who leads the Met's Aviation Policing Command, said: "Exercises such as this allow us to ensure that, with our partners, we are well-prepared to respond to all types of emergencies – at our airports, or elsewhere in the Capital. This gives our officers and staff vital experience, and also means that we can continually refine and improve upon our plans which help to keep the public safe."
Royal Air Force Typhoons are on permanent standby to respond to any potential threat in or near UK airspace. They are regularly called upon to rapidly react to belligerent, unknown or non-communicating aircraft and frequently participate in planned training exercises.