A medical helicopter has crashed transporting an infant girl from a hospital to another in Philadelphia.
On January 11, 2022 a Lifenet Medical Transport helicopter transporting an infant girl from Chambersburg Hospital to Childrens Hospital of Philadelphia crash landed in Upper Darby, Delaware County PA.
Facing the most scariest of situations the pilot of the helicopter was able to avoid schools, buildings, businesses, high traffic areas, poles and power lines before crash landing near a church in Drexel Hill.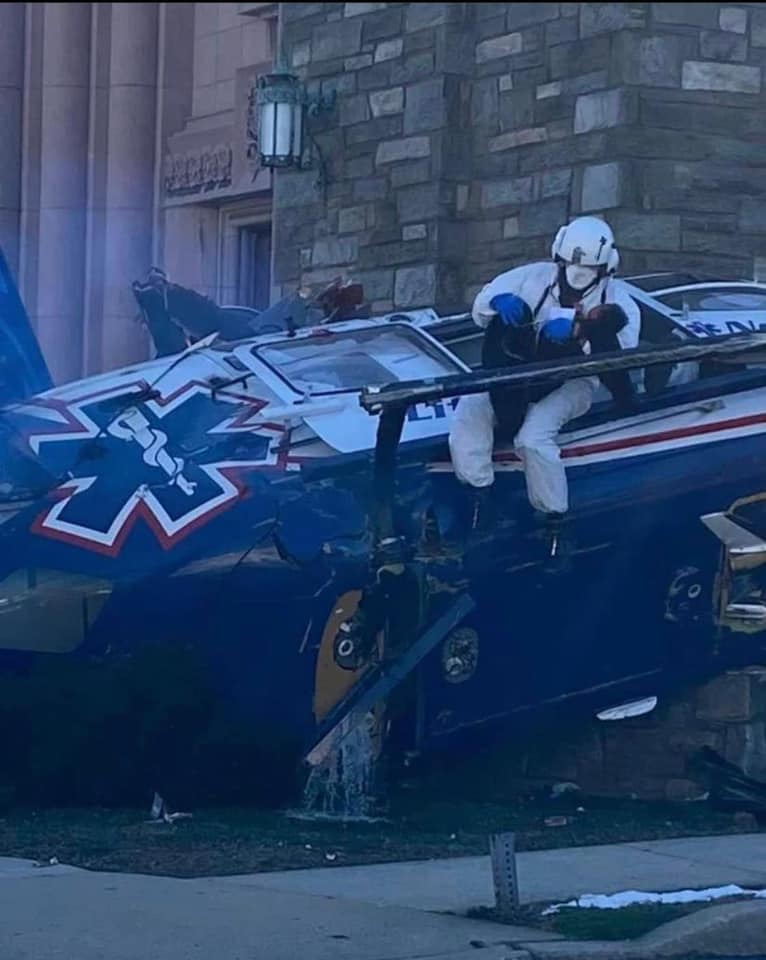 Pictured here is a member of the flight crew exiting the helicopter with the infant girl in his arms, caring for her and making sure she was safe immediately.
The pilot not only saved the lives of the flight crew, the infant girl and countless other lives, the pilot and crew also took steps after the crash to stop leaking fluids and fuel coming from the helicopter.
All three members of the flight crew and the baby are expected to survive and have been treated with non life threatening injuries.