The Danville-Boyle County Airport suffered major damage from a tornado early Saturday morning.
Three T-hangars and several airplanes were destroyed by the tornado, which struck the airport at around 4 a.m., according to a Facebook post by the airport.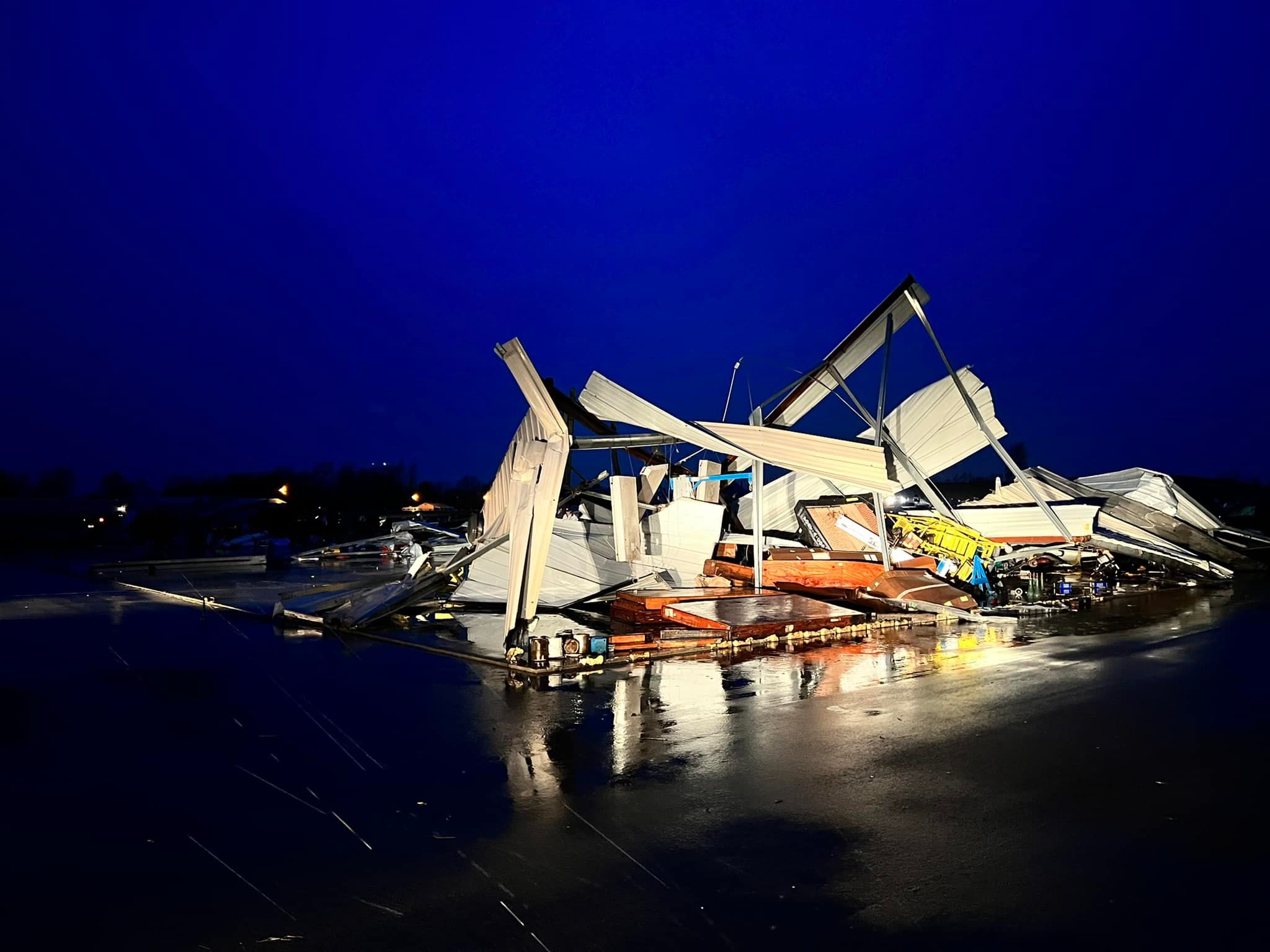 No one was injured. It's unknown how long the airport will be shut down.