Today, Emirates has unveiled its long-awaited brand new premium economy seats, which have been fitted in its new Airbus A380, which was delivered this month.
The premium economy cabin is located at the front of the main deck of the Airbus A380, with 56 seats in a 2-4-2 cabin layout. Emirates has also refreshed its other cabins.
The premium economy offers 40-inches of leg space, a width of 19.5 inches, and reclines 8 inches. Each seat has a large 13.3-inch IFE screen along with charging points.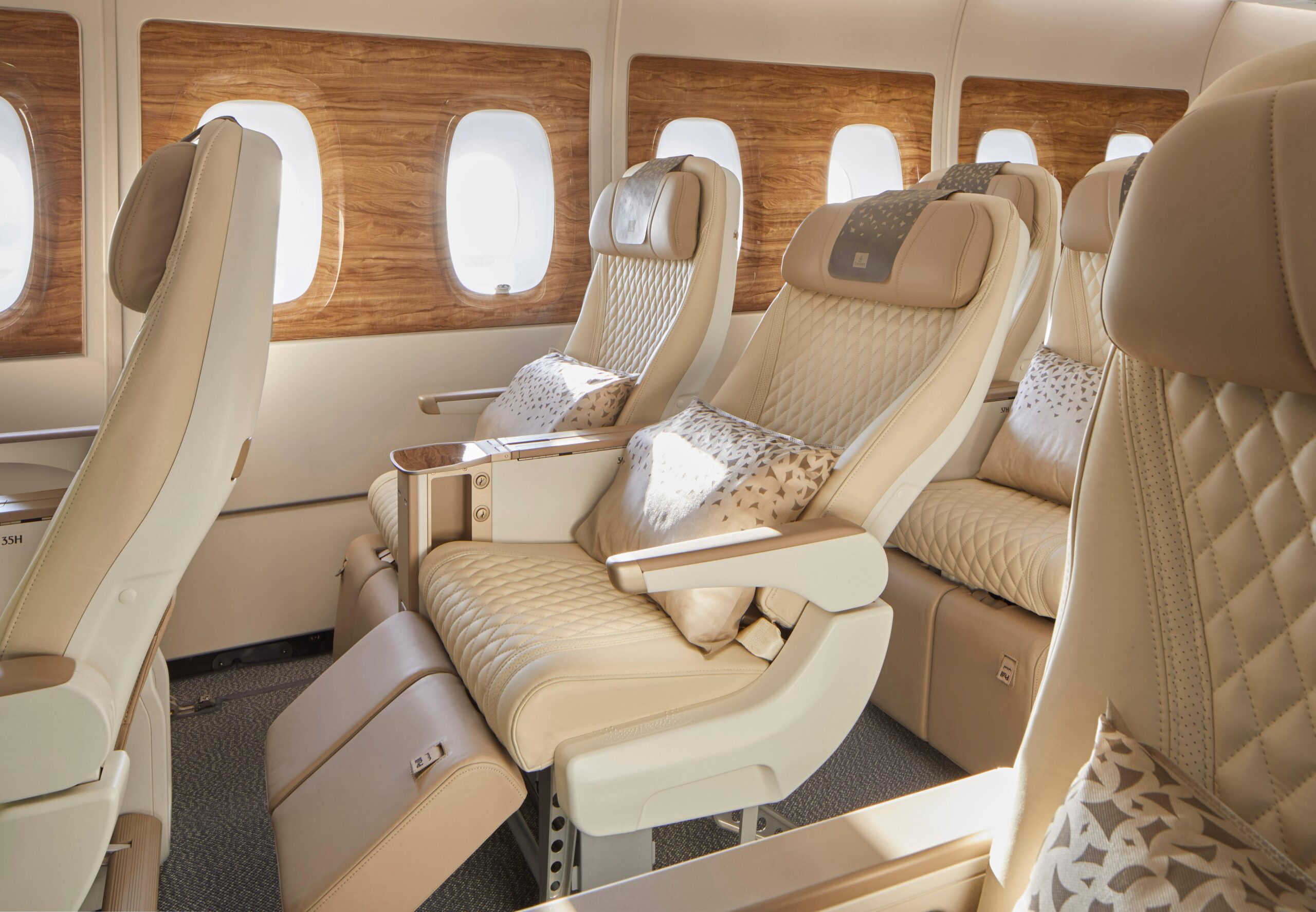 Besides, each seat has a wide wood effect tray table that extends from the armrest and a side cocktail table. It also has two dedicated lavatories for the 56 passengers.
Commenting on this, Emirates Airline president Tim Clark said:
"Our Premium Economy product was carefully developed in keeping with Emirates' brand positioning as a full-service airline of the highest quality."
"Our First, Business and Economy experiences reset industry standards when they were introduced, and we are confident that our Premium Economy will also make its mark as a distinct premium offering."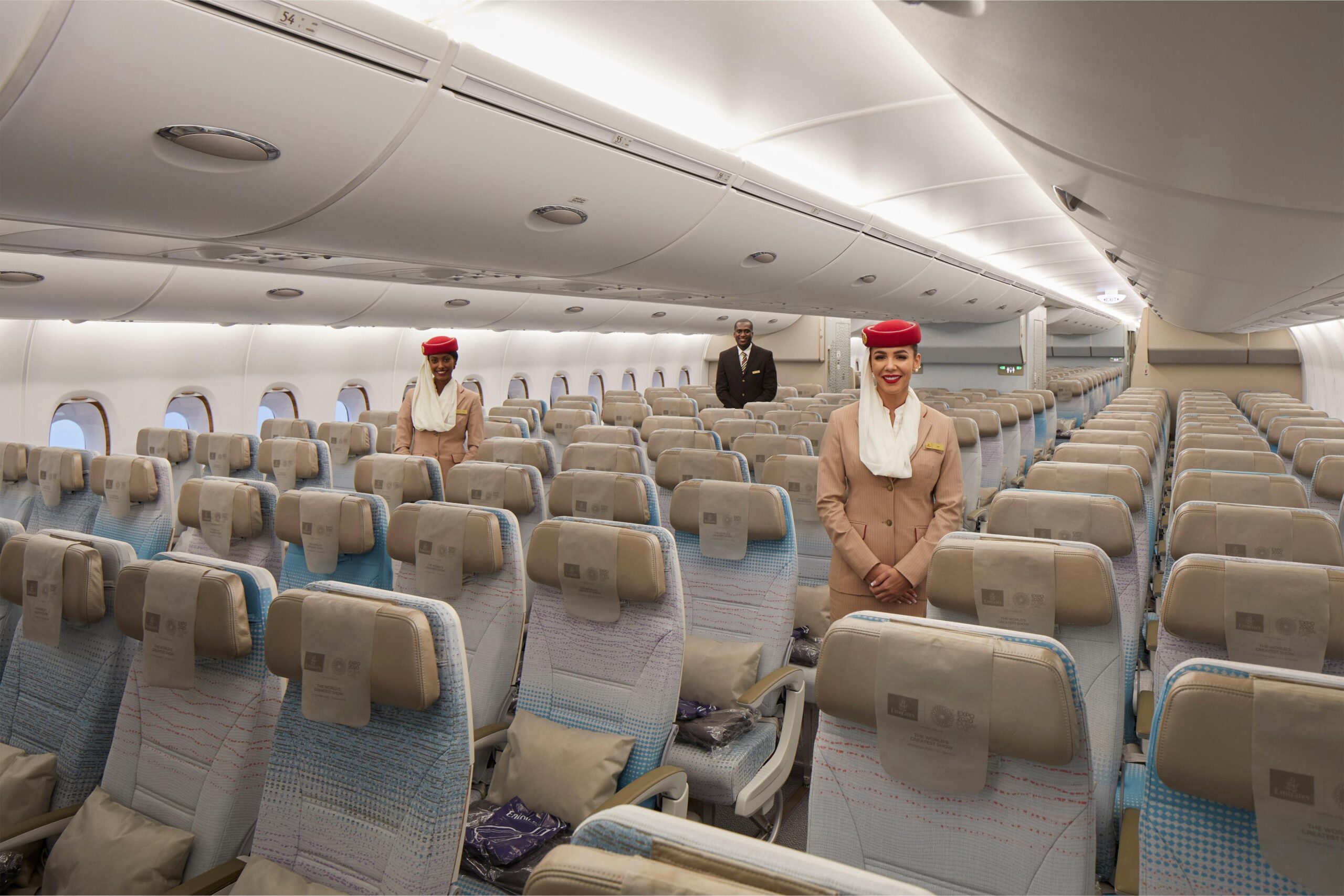 However, Emirates hasn't announced when and where will its brand new A380 aircraft with the premium economy will be deployed into service. Emirates' remaining five A380s will also contain the premium economy cabin when delivered.
Image Credit: "Emirates"