British Airways had decided to store some of its Airbus A380s in Madrid after England entered lockdown 2.0. Most of these A380s have been stored at Chateauroux in France.
However, instead of Madrid Barajas Airport, two Airbus A380s headed to Teruel in Spain this week.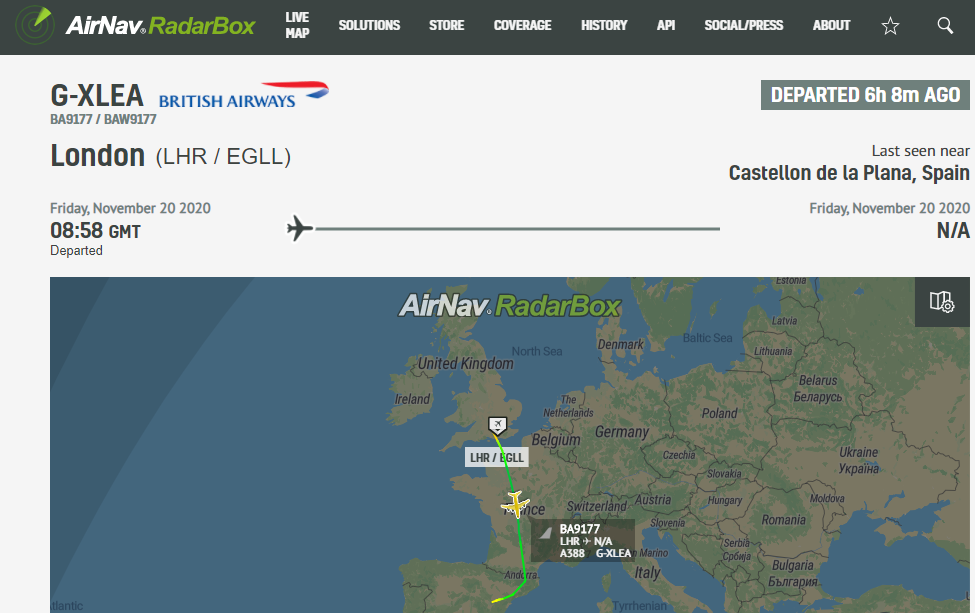 BA's first Airbus A380, with registration G-XLEA, departed Heathrow at 08:58 and landed in Teurel at 11:38. Simultaneously, G-XLEB departed Chateauroux at 12:49, having arrived in Teurel at 14:12.
El primer A380 de British Airways ya está en el aeropuerto de #Teruel @aeropuerteruel pic.twitter.com/eGrIREU3TG

— Aeropuerto de Teruel, vuela la innovación (@aeropuerteruel) November 20, 2020
Currently, Emirates and China Southern Airlines are deploying their A380s on select routes amid the coronavirus pandemic.