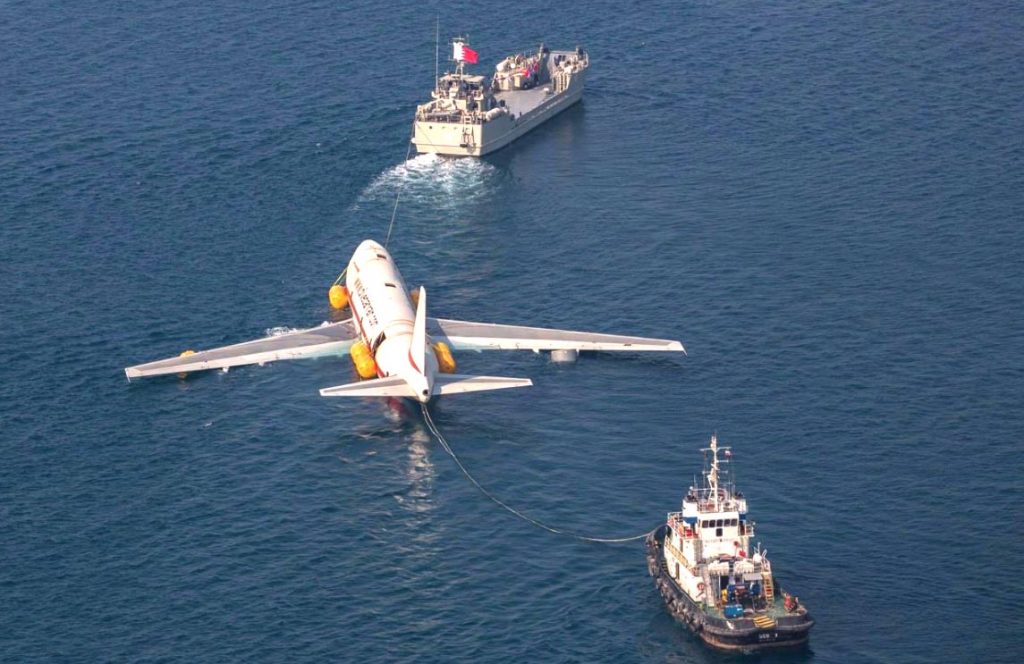 The decommissioned Boeing 747 aircraft Bahraini authorities plan to sink into the sea as part of preparations for the kingdom's new underwater theme park was bought from the United Arab Emirates for $100,000, according to a government minister.
Industry, Commerce and Tourism Minister Zayed Alzayani told the Gulf Daily News (GDN) website at a press conference on Sunday that the 70m-long aircraft had been bought from a carrier in the UAE.
On Sunday, the aircraft was moved to a site off Diyar Al Muharraq and over the next few days will be lowered into the sea and submerged 20 metres below the surface.
AIRLIVE TV
The aircraft will become the centrepiece for Dive Bahrain, which will be the kingdom's new underwater theme park set to open in August.
The GDN report said the aircraft has been modified to meet all environmental standards and will be anchored to the seabed to prevent it from moving around in strong currents.