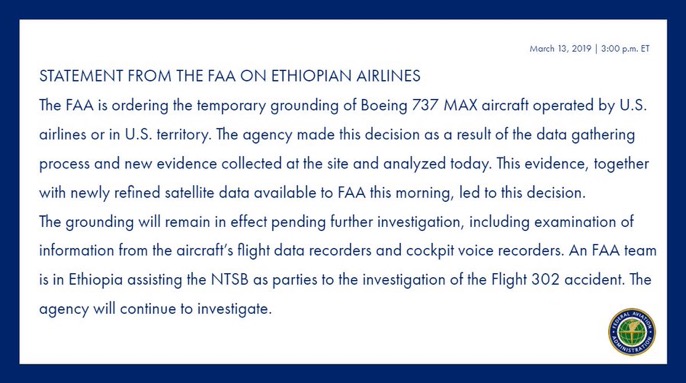 The Federal Aviation Administration says on March 13, 2019, the investigation of the #ET302 crash developed new information from the wreckage concerning the aircraft's configuration just after takeoff.
And with newly refined data from satellite-based tracking of the aircraft's flight path, indicates some similarities between the #ET302 and #JT610 accidents that warrant further investigation of the possibility of a shared cause for the two incidents that needs to be better understood.
Panes already in air allowed to reach destination then will be grounded.