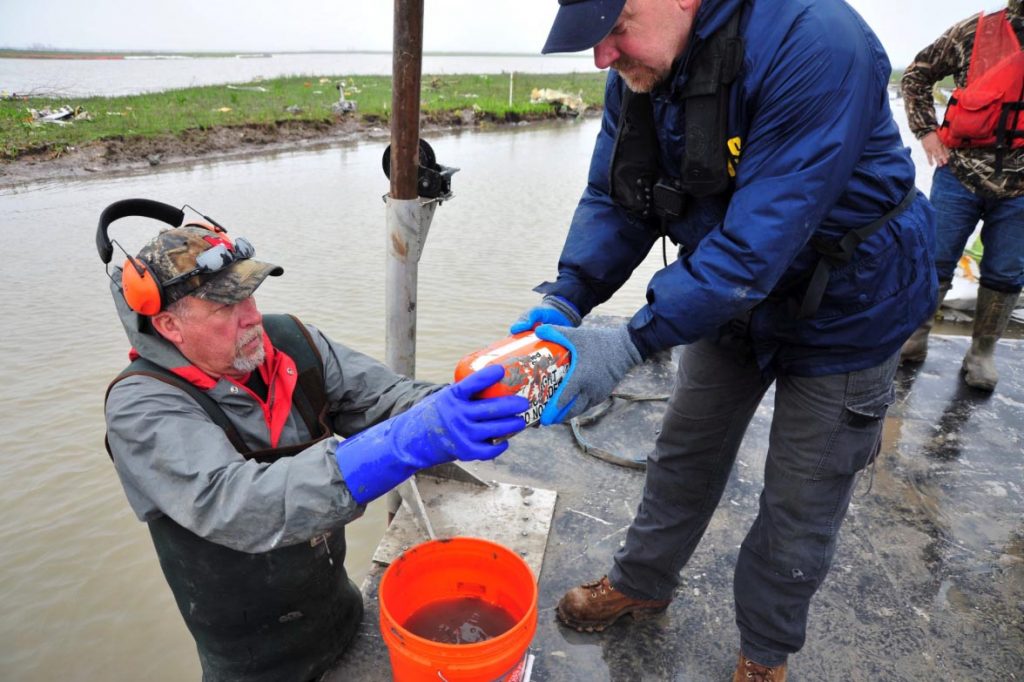 The National Transportation Safety Board recovered the flight data recorder Sunday from a Boeing 767 cargo plane that crashed into shallow water in Texas last week, leaving three people dead.
The plane was traveling from Miami to Houston when it crashed about 40 miles southeast of George Bush Intercontinental Airport. It crashed in Trinity Bay near Anahuac, in water that is 5 feet deep.
Two of the three bodies have been recovered and identified as First Officer Conrad Aska, 44, who was the co-pilot, and Sean Archuleta, 36, the jump-seat rider. Officials are still searching for the pilot of the plane.
The flight data recorder (FDR) will be taken to Washington for evaluation, the NTSB said in a tweet Sunday.