Qantas will resume direct flights from Sydney to San Francisco under a new deal that also sees U.S. carrier American Airlines re-enter Australian airspace.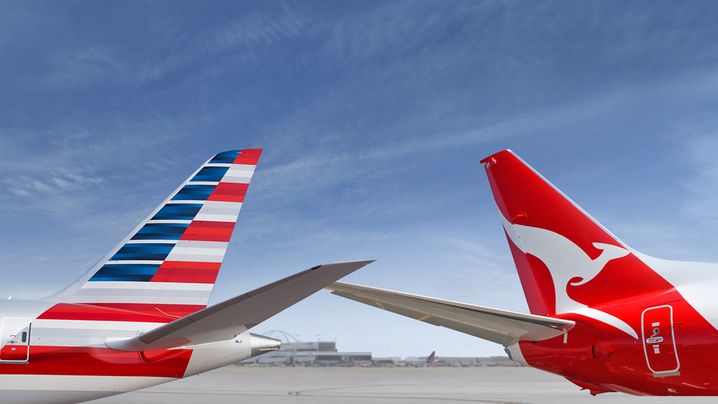 Qantas and American Airlines. (Supplied)
Passengers traveling between Australia and the United States are expected to benefit from the extra services as competition ramps up in the region.
From January 2016, Qantas will operate six flights a week from Sydney to San Francisco using its venerable and recently upgraded Boeing 747-400 aircraft.
American Airlines will recommence flights to Australia for the first time since 1992, with direct flights from Sydney to Los Angeles using the Boeing 777-300ER.
The return of the Sydney to San Francisco route after a four-year hiatus will directly compete with U.S. carrier United Airlines, who are currently the only option for travellers wishing to travel direct between the two cities.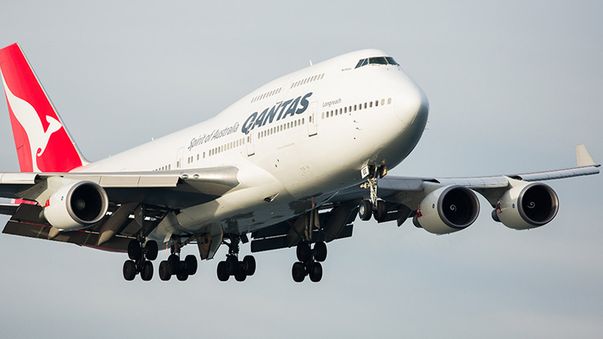 Qantas has updated their classic Boeing 747-400 aircraft to match the interior of the newer Airbus A380. (Qantas)
Similarly, American Airlines will re-enter the Australian market at a time of intense competition as several airlines compete on the popular Sydney to Los Angeles route including Qantas, Virgin Australia, United Airlines and Delta Airlines.
Qantas CEO Alan Joyce has said that the new arrangement will ultimately benefit passengers traveling across the Pacific.
"At its heart, this is about delivering an enhanced network and better service for customers of both airlines well into the future" said Mr Joyce.
"San Francisco is now the most popular onward destination for Qantas' customers travelling to the U.S. and we're thrilled to be going back."
Below is a breakdown of the current and future Trans-Pacific services provided by Qantas and American Airlines.
The Qantas International Flight Schedule (Nine News)
Passengers traveling on the American Airlines Boeing 777-300ER aircraft will be able to enjoy fully lie-flat seats in First and Business Class, along with satellite Internet connectivity and other modern conveniences.
Qantas passengers traveling on the newly reconfigured Boeing 747-400 aircraft will similarly enjoy fully-flat Skybeds in Business class as well as other enhanced features that are found on the newer Airbus A380 aircraft.
It's not all good news for Qantas passengers, with weekly flights departing from Melbourne to Los Angeles to be reduced by one, down to nine services per week.
The deal is expected to further strengthen relations between Qantas and American Airlines, who were founding members of the oneworld frequent flier alliance.
By Chris Wilkinson