China's most advanced aircraft carrier to date appears to be nearing completion, satellite photos analyzed by The Associated Press s, as experts suggested the vessel could be launched soon.
The newly developed Type 003 carrier has been under construction at the Jiangnan Shipyard northeast of Shanghai since 2018. Satellite images taken by Planet Labs PBC on May 31 suggest work on the vessel is close to done.
The launch has been long anticipated, and constitutes what the Center for Strategic and International Studies think tank called a "seminal moment in China's ongoing modernization efforts and a symbol of the country's growing military might." CSIS noted in a report that China often pairs military milestones with existing holidays and anniversaries.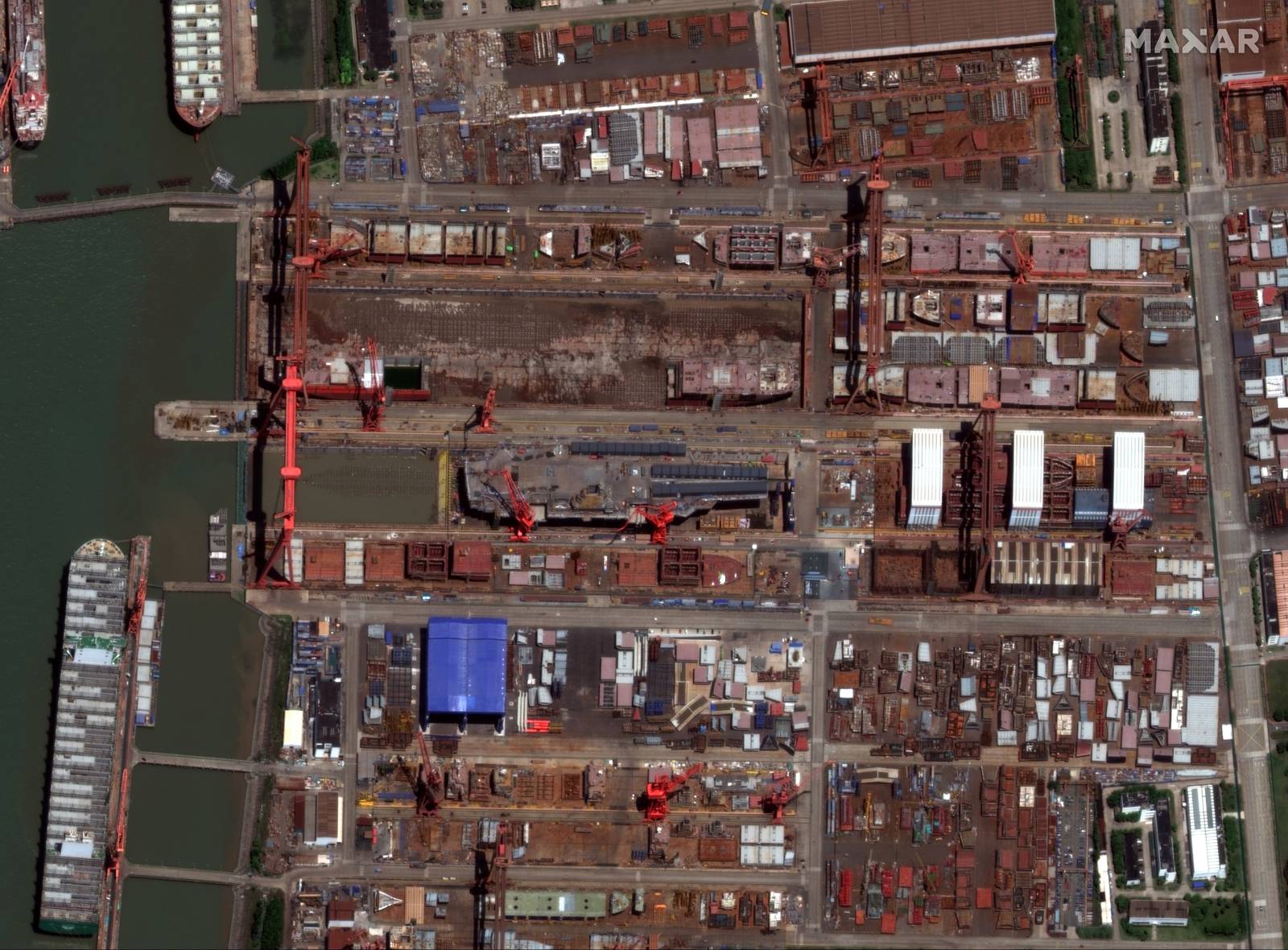 In the satellite images, the carrier's deck can be clearly seen. In an image taken Tuesday through wispy clouds, equipment behind the carrier appears to have been removed, a step toward flooding the entire drydock and floating the vessel. Previous pictures showed work ongoing.
Cloud cover blocked Planet Labs' satellites from capturing images of the shipyard from Wednesday to Friday.
Though the U.S. Defense Department estimates the carrier won't be fully operational until 2024, first needing to undergo extensive sea trials, the carrier is China's most advanced yet.
The ship's development is part of a broader modernization of China's military as the country seeks to extend its influence in the region. China already has the largest navy in the world in terms of numbers of ships.