The pilot of a military stealth fighter jet has parachuted to safety after colliding with an air tanker during a mid-air refueling operation near Imperial County, southern California.
An F-35B combat jet crashed near the Salton Sea on Tuesday afternoon after hitting a KC-130J tanker, forcing the aircraft to make an emergency landing in a field.
All eight crew members onboard the tanker survived and are safe, while the pilot of the F-35 managed to eject successfully and is now being treated for his injuries.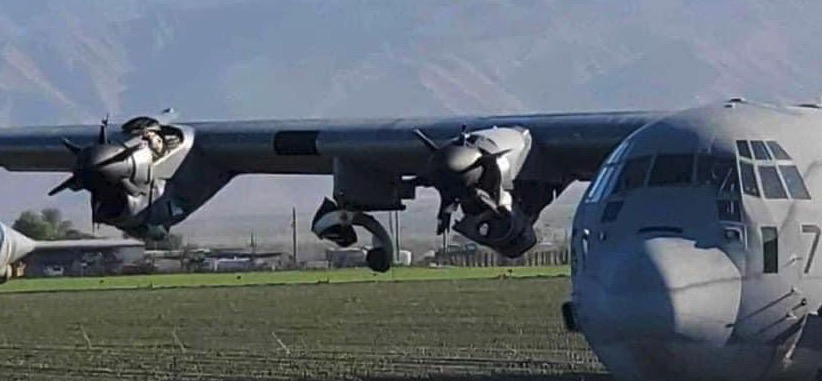 The US Marine Corps confirmed the collision occurred during a refueling operation.
At around 4pm local time, 'an F-35B made contact with a KC-130J during an air-to-air refueling evolution, resulting in the crash of the F-35B. The pilot of the F-35B ejected successfully and is currently being treated,' The USMC said in a statement.
'The KC-130J is on deck in the vicinity of Thermal Airport. All crew members of the KC-130J have been reported safe. The official cause of the crash is currently under investigation.'