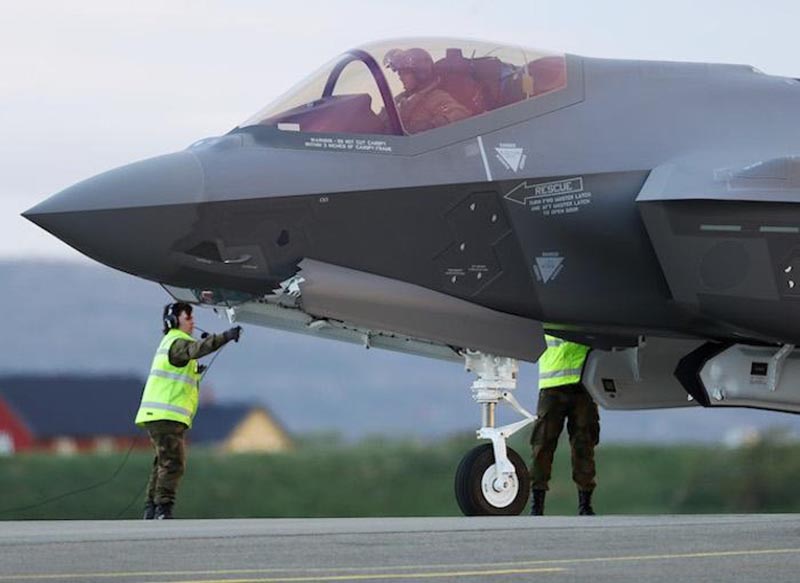 A pair of F-35 fighter jets from Ørland air base followed two Tu-142s and one MiG-31 over the Norwegian and North Sea Saturday.
Russian maritime reconnaissance and anti-submarine warfare aircraft on Saturday came from the north and were first noticed by the air control station in Sørreisa, northern Norway, the Joint Head Quarters informs.
Two F-16s from Bodø air station, north of the Arctic Circle, were scrambled to identify the Russian planes. When continuing further south outside Norwegian air space, another two F-35s took off from Ørland air base in southern Norway.
This is the first time Norway's new F-35s were identifying Russian planes.
Norway's F-16s from Bodø, the F-35s from Ørland and the British Typhoons are all part of NATO's Quick Reaction Alert (QRA).
Even further south, over the North Sea, two British Typhoon fighter jets took over the mission to monitor the Russian planes.