An Antonov An-124 suffered a runway excursion during the night at Sao Paulo-Guarulhos.
Antonov An-124 (reg. UR-82007) ran beyond the end of landing runway 09L at Sao Paulo-Guarulhos Airport in Brazil.
Flight #ADB3829 from Paramaribo came to a stop after its nose gear rolled few meters over the grass resulting in minimal damage.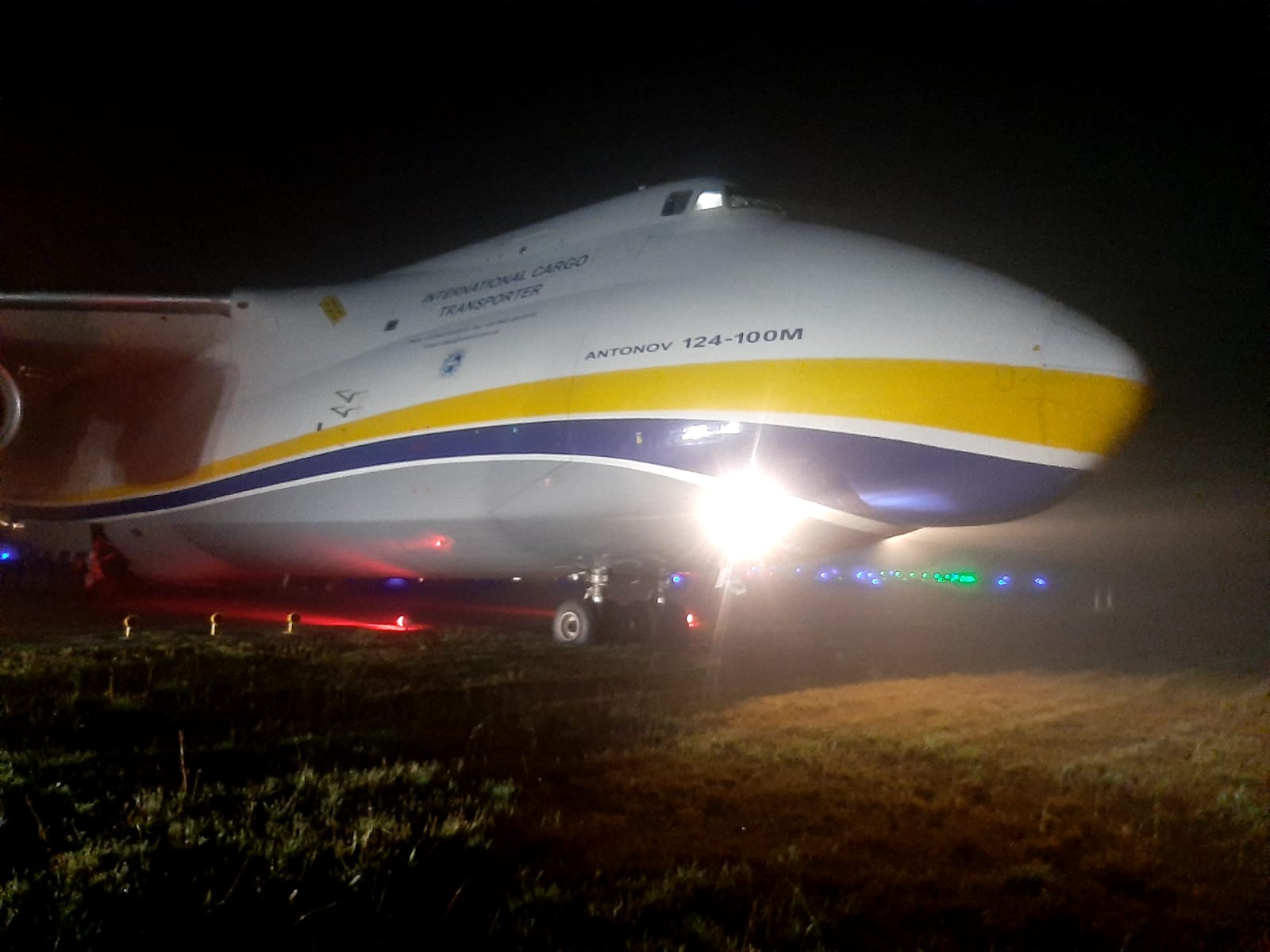 The incident happened during the night at 04.50.
AIRLIVE TV
The airport was closed until the aircraft was removed at around 7.00