An Antonov An-26 aircraft ofe Air Kasaï company missed its landing on Tuesday afternoon April 11 in Lisala in Mongala.
The An-26 took off in Kinshasa with a cargo of mosquito nets on behalf of the World Health Organization.
The accident took place around 1 p.m. local time, witnesses said, during heavy rain.
It received damage to its nose when it overran the end of the runway during landing at Lisala Airport (FZGA), DR Congo.
The aircraft stopped more than 200 meters from the end of the runway.
Lisala's runway 05/23 (2190 m) has been heavily eroded since the last bituminization took place in 1990.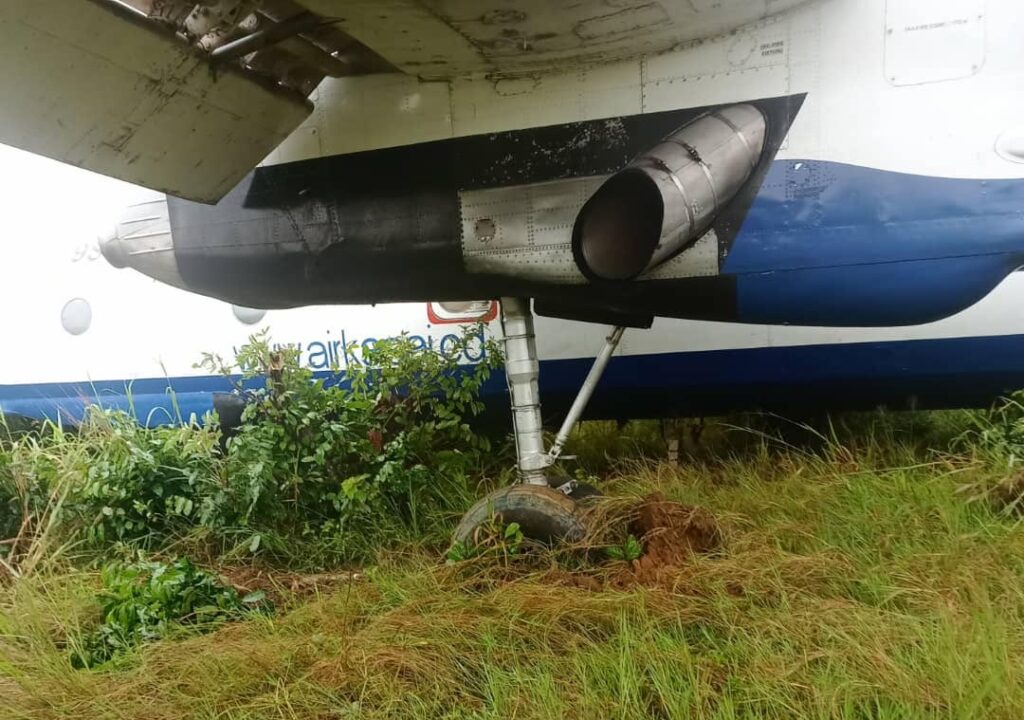 The report shows no loss of human life either on the crew side, on board the aircraft, or on the side of the population on the ground.
The cargo plane was essentially carrying a batch of the long-lasting insecticide-treated bed nets. These tools are intended for free distribution as part of the malaria control program in the province of Mongala.
According to JACDEC, the same aircraft (9S-AFP) was involved in another overrun incident at Lodja, DRC on 2022-01-17.