Finnair flight #AY141 returned to Helsinki.
The flight #AY141 to Bangkok only lasted 32 minutes.
The Airbus A350-900 (reg. OH-LWH) took off from Helsinki-Vantaa at 17:32 Local time.
Emergency situation shortly after take off. Cabin and cockpit filled with smoke super fast. Safely turned back and landed in Helsinki. Fuck that was scary. pic.twitter.com/Kijzv829iq

— Adrien Geneste (@adrusha888) January 5, 2022
Some filled the cabin shortly after take-off.
AIRLIVE TV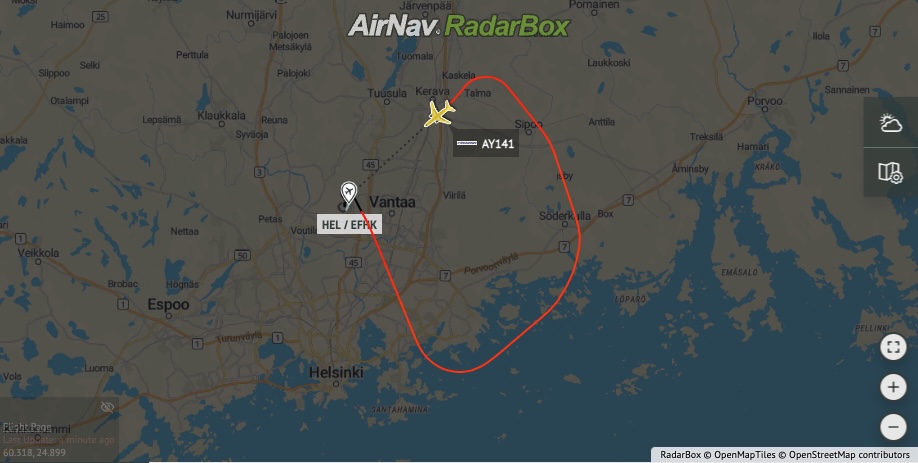 The pilots stopped the climb at 3,800 ft and immediately returned to Helsinki for an emergency landing.