A TUI Airlines Belgium Boeing 737 MAX was forced to return to Seattle Boeing Field due to technical issues shortly after departure.
The Boeing 737-8 MAX, with Belgian registration OO-TMZ, was operating flight TB-981F from Seattle Boeing Field to Brussels on Wednesday, 14th October.
The aircraft, leased from Aviation Capital Group, was scheduled to arrive at Brussels Airport this Friday, 15 October, at 10:35 local time.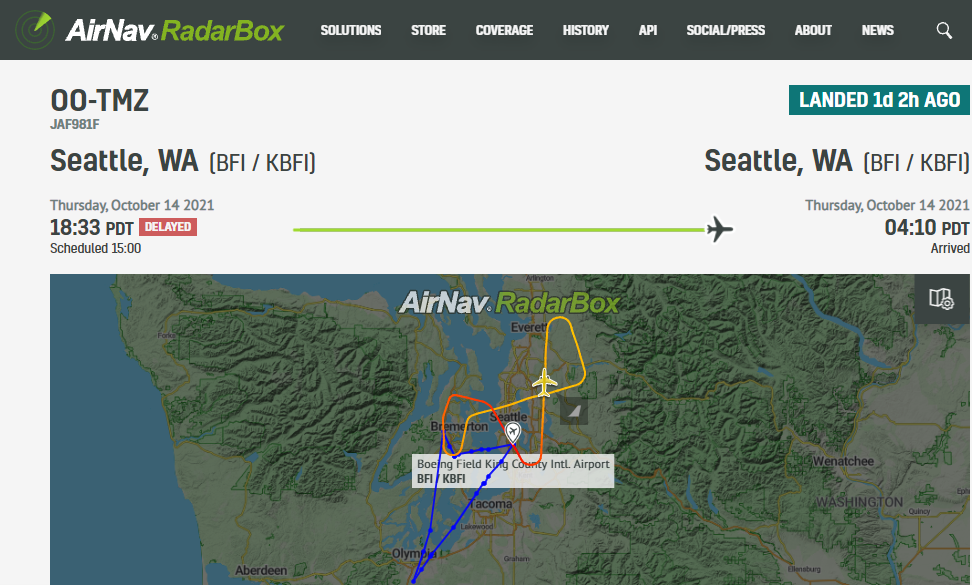 The Boeing 737 MAX departed Seattle at 18:33 local time and was climbing out of Boeing Field when the crew identified a technical issue. The crew later called Seattle ATC, saying: "Pan pan pan, we have a flight control problem."
The crew stopped the climb at 15000 feet and requested a block of airspace with a vertical thickness of 4,000ft. The crew returned to Boeing Field after requesting a vector landing some 35 minutes after departure.
Feature Image: "Pedro Aragāo via Wikimedia Commons"