An American Airlines flight had to make an emergency landing at JFK Airport on Wednesday night.
AA Flight 2124 from Ronald Reagan Washington National Airport was initially headed to LaGuardia Airport when the airline said it had a possible mechanical issue.
The plane landed safely at JFK at 7 p.m. after the pilot declared an emergency due to a hydraulic issue, the FAA said.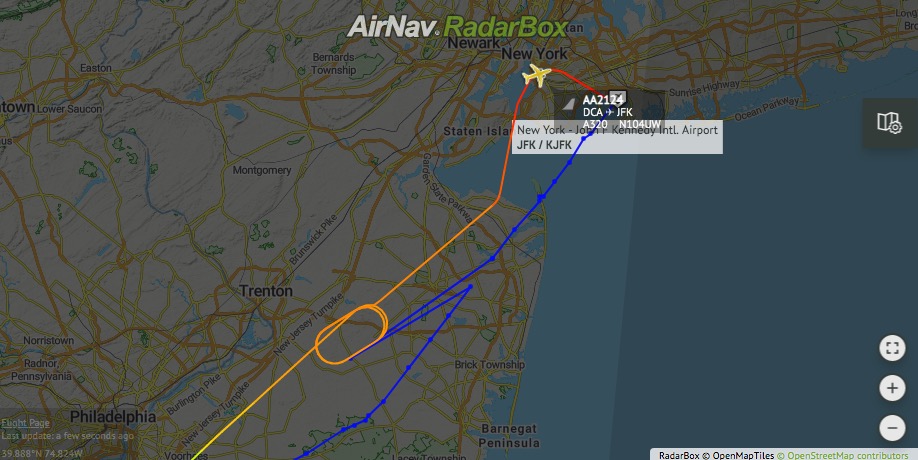 Passengers were deplaned at the gate.
AIRLIVE TV
A maintenance team from American Airlines was inspecting the aircraft.