A Martinair Boeing 747-400F had lost a bottom panel while flying over the Netherlands on January 16th.
The aircraft with registration PH-CKC, owned by KLM was operating flight #MP8561 from Amsterdam Schiphol to Johannesburg via Nairobi on January 16th.
Upon arrival at the destination, it appeared that a lower panel on the underside of the cargo aircraft had been lost. The Dutch Safety Board suspected that this panel came loose during the climb to cruising altitude and was lost over the Netherlands.
However, the panel has not been recovered yet. The Dutch investigative body had opened an investigation on 16th January.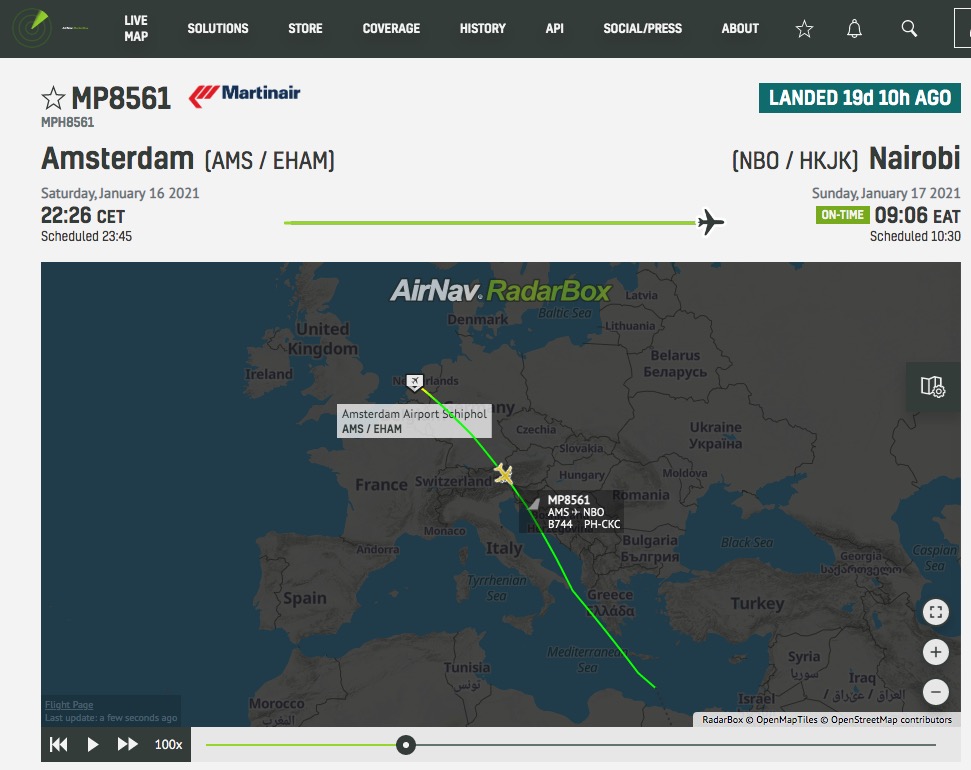 "On January 16, a Boeing 747 cargo plane that was en route from Amsterdam to Nairobi with flight number MP8561, lost a panel shortly after departure. This was established upon arrival in Nairobi. The cause of this incident is being investigated."
The freighter remained on the ground for 32 hours in Nairobi. It returned to Amsterdam Schipol on January 19th after a delayed scheduled stop in Johannesburg.
Feature Image: "Dutch Safety Board"