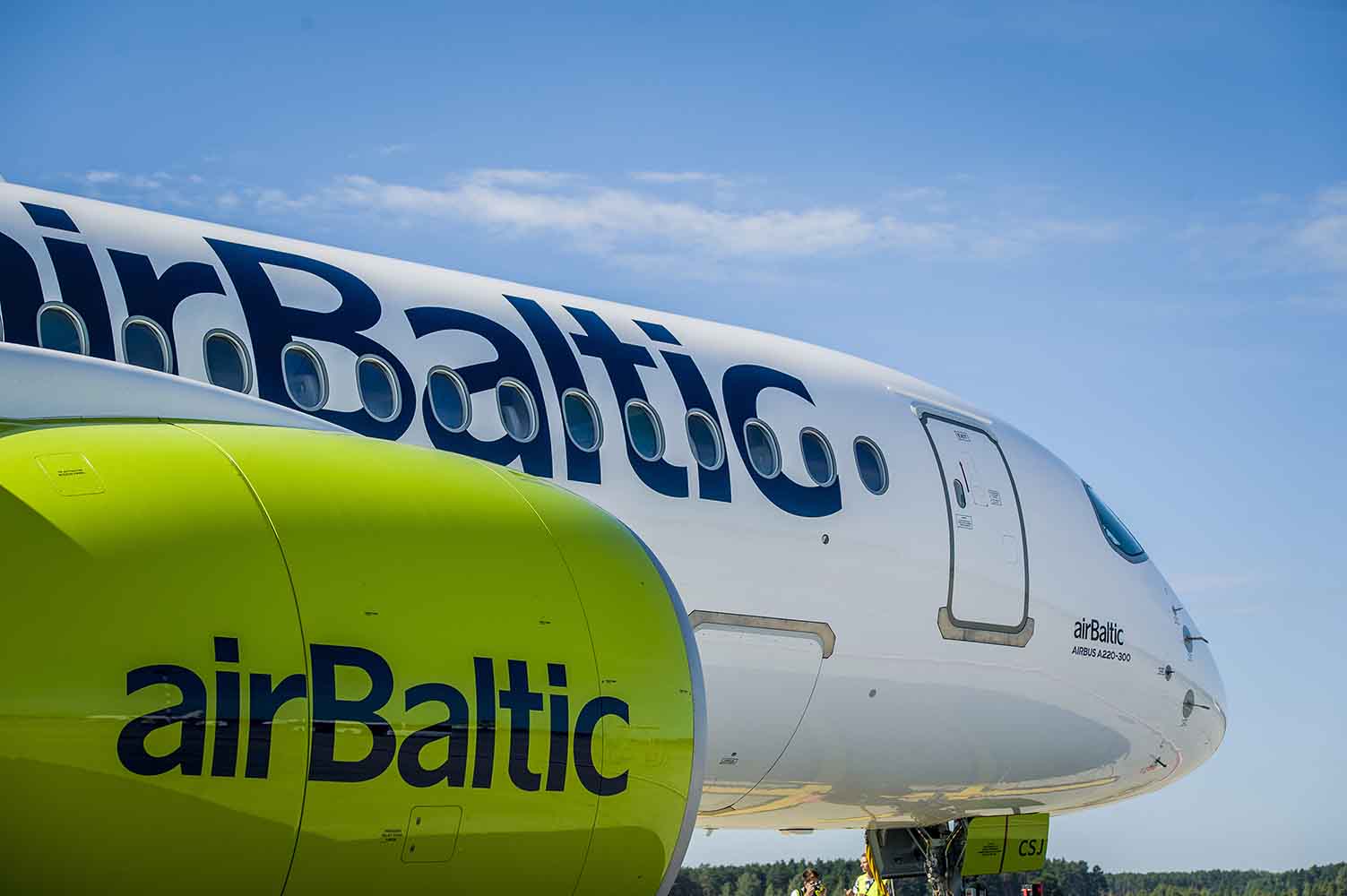 Air Baltic A220-300 suffered an engine failure this morning over France on route from Riga to Malaga.
Another A220 suffered an engine failure. Air Baltic #BT677 declared an emergency over France this morning after the left engine has shutdown.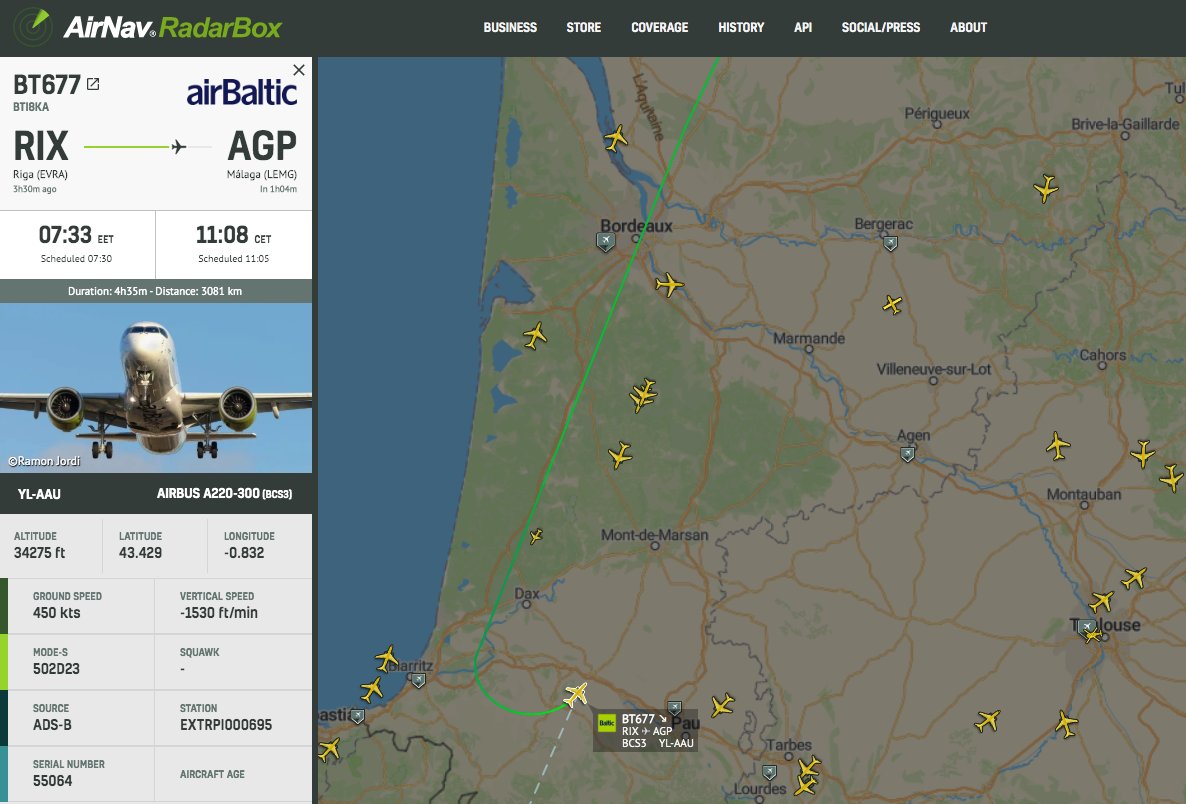 The aircraft (reg. YL-AAU) diverted to Bordeaux Airport 25 minutes later at 10.30 local time.
The BEA indicated to be in charge of the investigation of this 'serious incident following number of similar events'.
AIRLIVE TV