Delta Flight #DL89 to Shanghai reported an engine failure (compressor stall) on departure from Los Angeles LAX.
UPDATE FAA says a review of ATC communications show the pilots of

Delta

flight 89 did not tell controllers they were going to dump fuel. Audio shows pilot says: "We'll turn back into LA." ATC: "Ok so you don't need to hold to dump fuel or anything like that?" Pilot: "Negative".
The Boeing 777-200ER climbed to 7,775 feet before starting descent to return to LAX. Pilots decided to dump fuel to reduce weight for an emergency landing.
AIRLIVE TV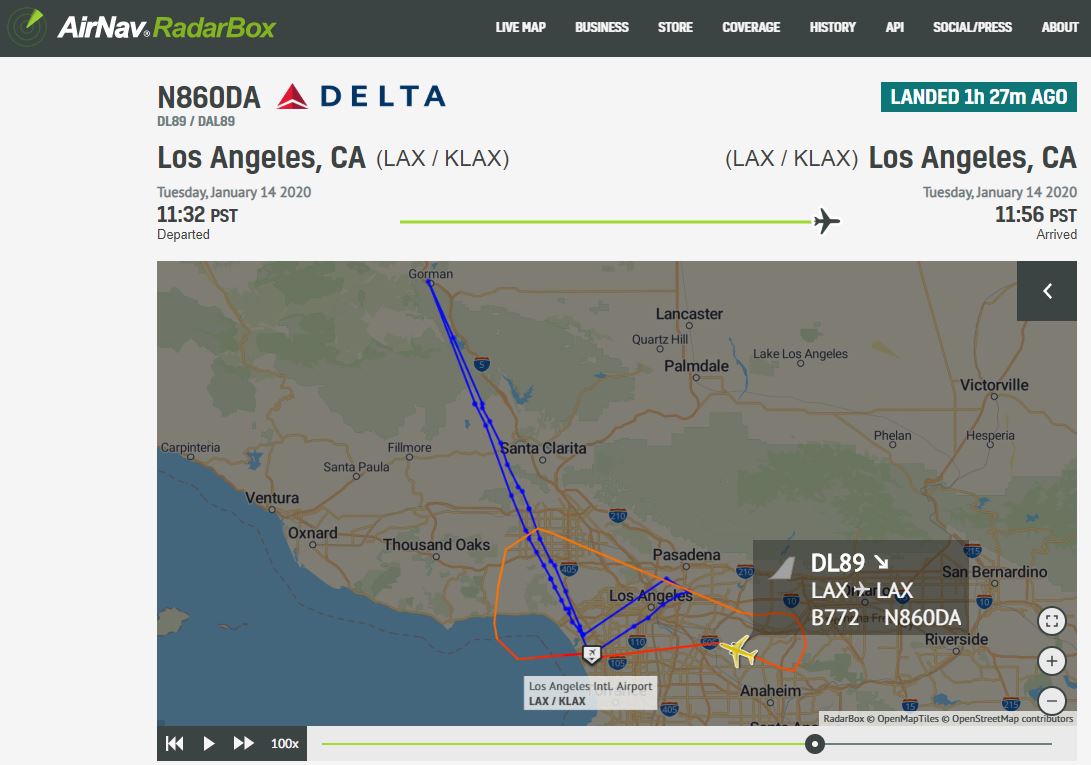 LA County Fire Dept reporting multiple patients being evaluated after fuel was dumped over a school playground.
17 children and 6 adults all complaining of minor injuries being assessed by Paramedics and Fire-Fighters.
just flew over me pic.twitter.com/b7TZqF6Z4V

— Matt Hartman (@ShorealoneFilms) 14 janvier 2020
The aircraft (reg. N860DA) landed safely at 20.00UTC.