EasyJet flight from London Gatwick to Turkey is parked at a remote area due to a Bomb threat.
The easyJet flight #U28843 from London Gatwick to Dalaman Airport has been notified of a possible bomb onboard.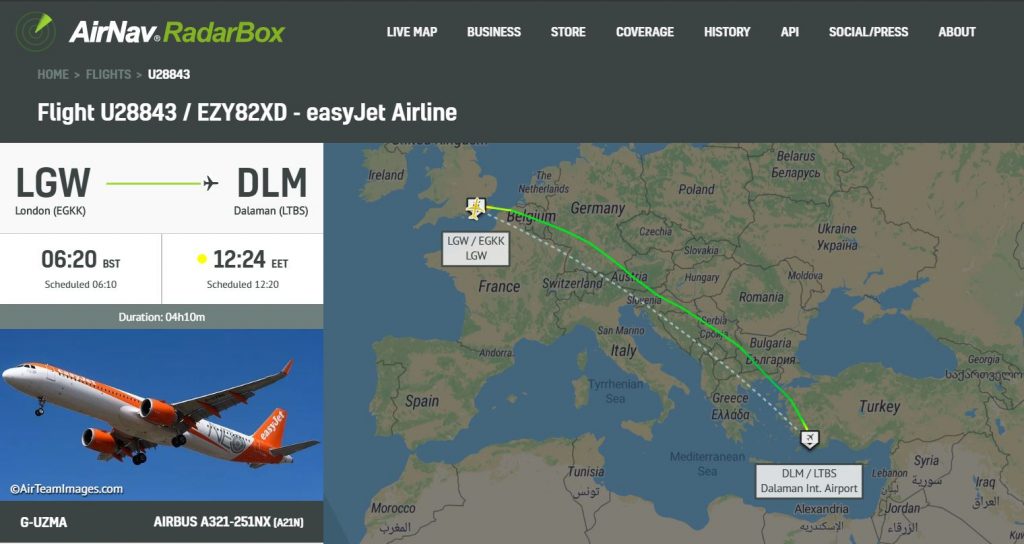 The aircraft involved if an Airbus 321 (reg.G-UZMA).
After landing at 09.15 UTC, the aircraft was parked at a remote area of the airport.
The passengers disembarked from the plane and experts searched for bombs with dogs.
The return flight #U28844 has been cancelled as Dalaman's security team continued to carry out their checks of the aircraft.
Flight #U28844 is now expected to takeoff on 8th July, at 11:00 local time.