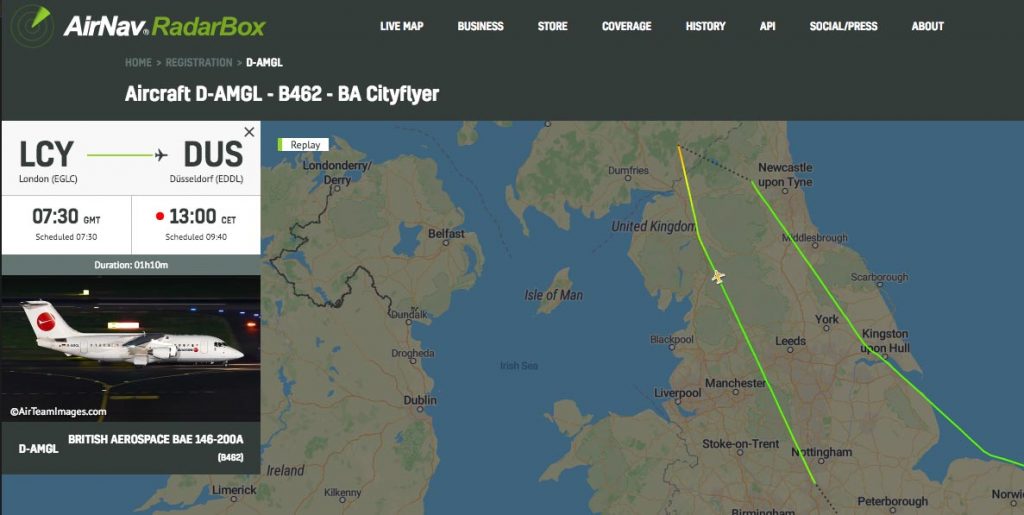 British Airways flight #BA3273 to Dusseldorf in Germany has landed in Edinburgh by mistake, after the flight paperwork was submitted incorrectly is reporting the BBC.
The passengers only realised the error when the plane landed and the "welcome to Edinburgh" announcement was made.
The BAe 146-200 aircraft (reg. D-AMGL) operated by WDL took off from London City at 07.45 and landed in Edinburgh just one hour later instead of Dusseldorf.
AIRLIVE TV
After refueling at Edinburgh and filling for a new flight path, the aircraft took off at 10.50 to finally reach Dusseldorf at 13.00.
British Airways said it was working to find out why it filed the wrong flight plan.
"We have apologised to customers for this interruption to their journey and will be contacting them all individually," BA said in a statement.