A Ural Airlines Airbus A321 aircraft, flying from Bahrain to Moscow, made a safe landing at Heydar Aliyev International Airport on Monday at 14:56 Baku time (10.56 UTC).
The reason for the emergency landing is the commander of the aircraft's suspicion of a bomb on board the plane".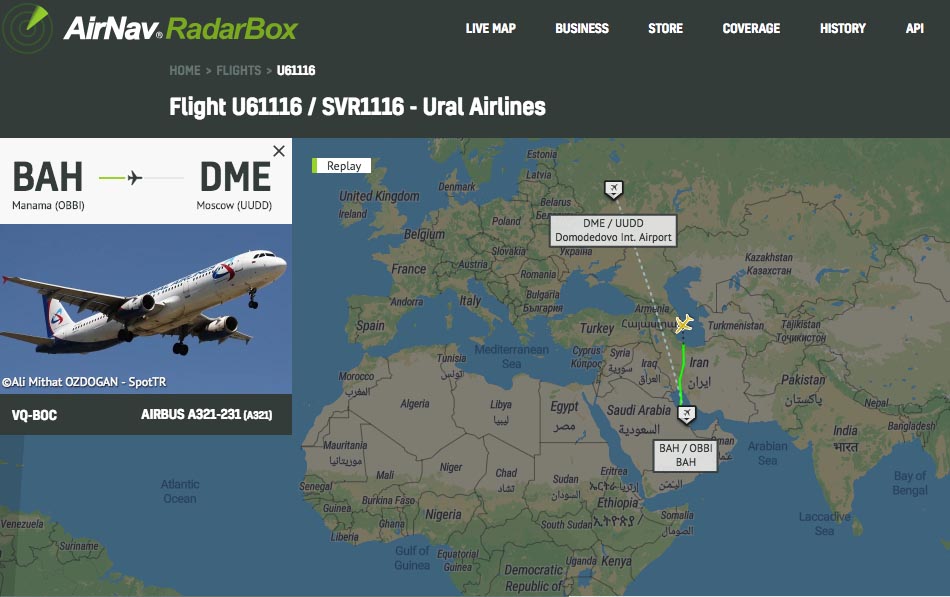 There are at least 225 people on board the plane that was heading to Moscow from Bahrain.
Ural Airlines noted that the crew had requested an additional check, adding that the passengers had been evacuated.