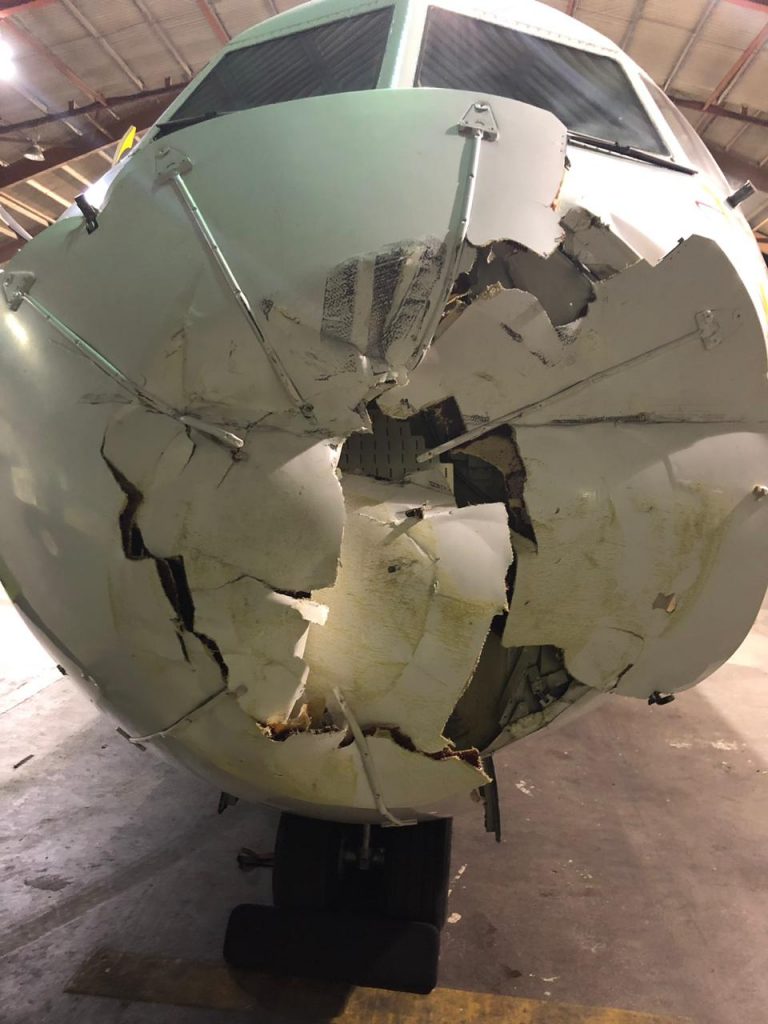 Caribbean Airlines ATR-72 (9Y-TTA) was severely damaged when it hit a wall during taxiing under maintenance guidance at Piarco Airport (POS), Trinidad & Tobago.
The aircraft was empty and no one on the ground was injured, but the plane's nose was badly damaged.
CAL said in a release at about 11.15 last night a plane was being taxied from the ramp to a hangar when it crashed into a wall of the terminal building.
The plane was not in service, meaning there were no passengers aboard, and no employee of CAL was injured.
CAL said the extent of damage to the plane is being assessed and the plane is out of service.
Investigations are in progress