A Cathay Pacific aircraft was stuck in tarmac at Tel Aviv Airport.
The plane had to operate flight #CX676 from Tel Aviv Ben Gurion to Hong Kong.
The Airbus A350-900 (reg. B-LRX) is stuck in the tarmac on taxiway after the left main gear broke the asphalt during push back.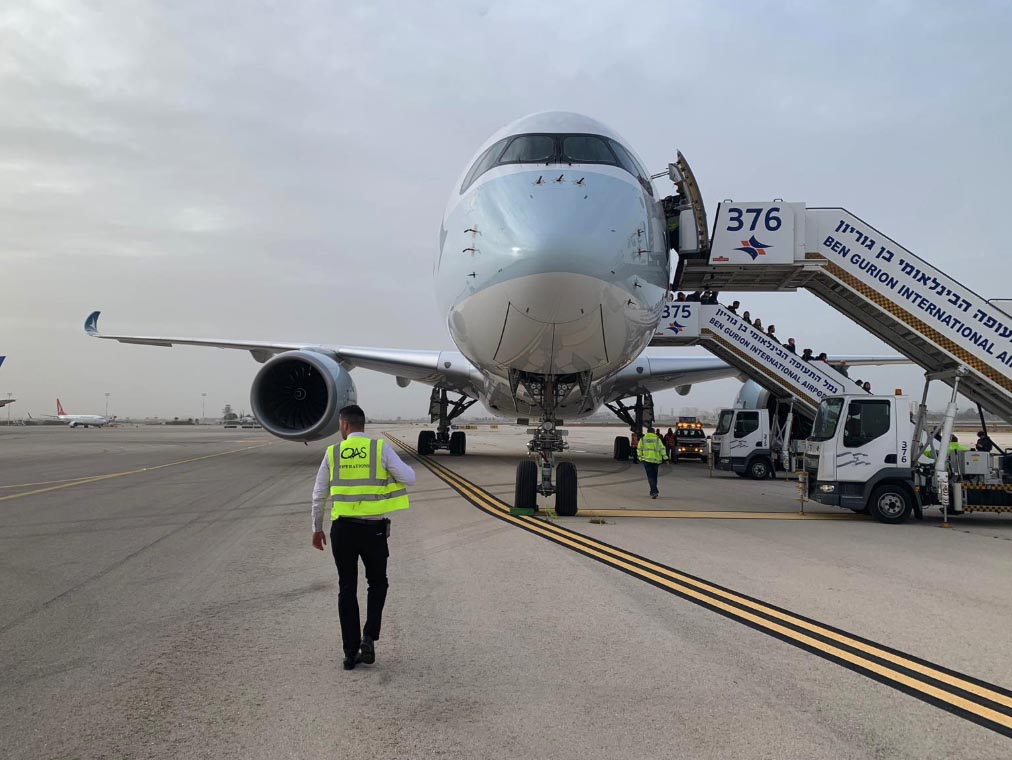 Passengers have been disembarked and the flight is delayed.