A Lufthansa Airbus A340-300 in Star Alliance livery (operated by Lufthansa CityLine) was damaged by a towing truck fire at Frankfurt Airport on Monday morning.
The Lufthansa LEOS towing truck caught fire while bringing the aircraft from maintenance facilities at the airport to a gate, where it was scheduled to fly to Philadelphia. Emergency crews rushed to extinguish the flames, photos from the scene show the vehicle on fire and flames rising to the cockpit area of the plane, blackening its exterior.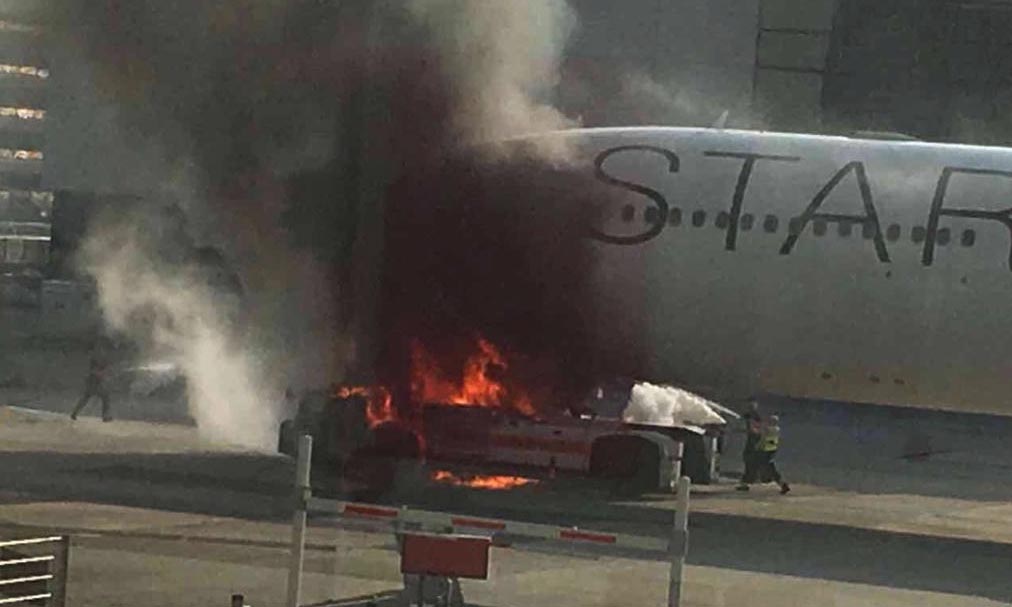 The incident reportedly occurred during pushback, where an aircraft is pushed backwards by a towing truck, as most planes are not able to move backwards by themselves.
There were no passengers or crew on board this Lufthansa Airbus A340-300 (reg. D-AIFA), however ten people got injured by smoke and are receiving medical treatment, Lufthansa tells AIRLIVE.net.
AIRLIVE TV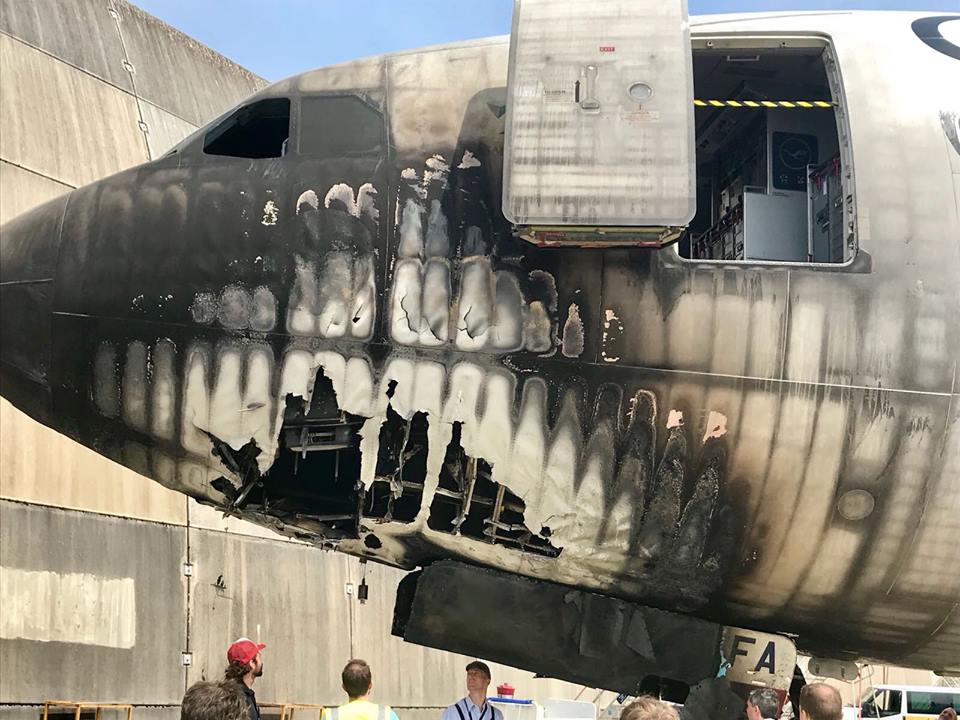 The Airbus A340-300 is under inspection to know if the aircraft can be repaired.
Full statement by the airline:
"This morning, a Lufthansa LEOS push-back vehicle caught fire on the apron of Frankfurt airport during repositioning of an aircraft. Heavy smoke emerged. The fire has been completely extinguished. There were no passengers or crew on board during repositioning. Ten people are under medical treatment as a precautionary measure to be checked. There are no serious injuries. The push-back positioned an A340-300 (D-AIFA) in position "fox" on the apron. D-AIFA was scheduled to fly to PHL at 11.10 UTC as LH426. The aircraft is heavily damaged. A replacement aircraft was provided."