Turkish Airlines 
#

TK1556

from Hannover to Istanbul diverted to Bucharest, Romania due to a medical emergency.

On Monday, about two hours after take off, the crew decided to land at the nearest airport due to medical emergency.

The Airbus A321 (reg. TC-JSK) landed at Bucharest at 22.30 Local time.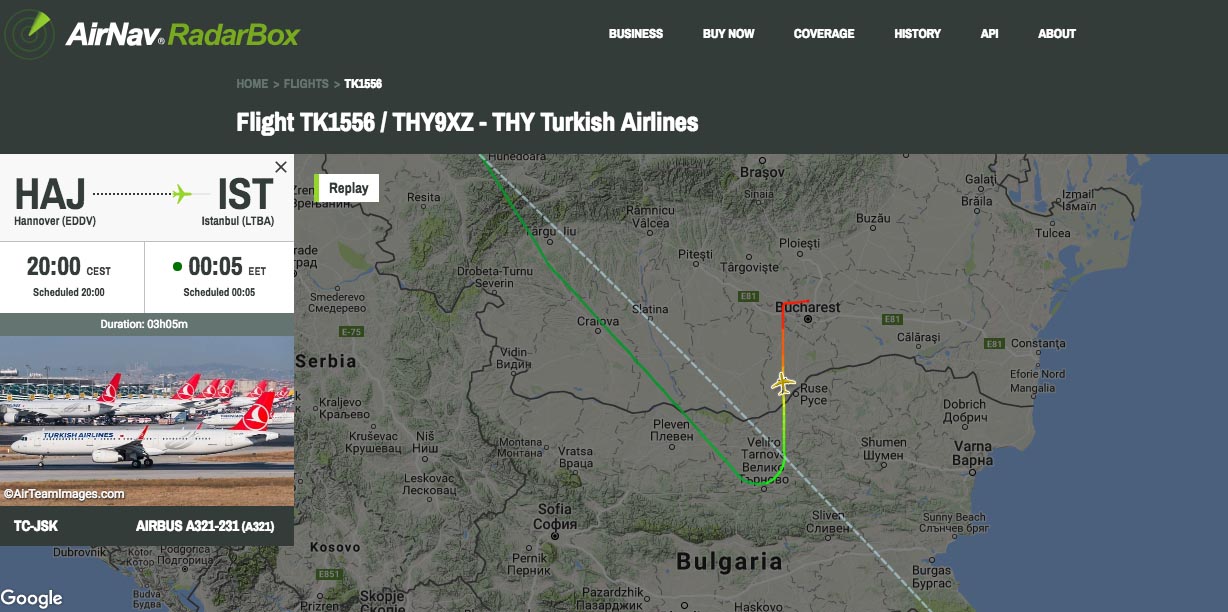 The medical team who immediately arrived to treat the 60-year-old man could do nothing but find out that the victim had already died.
After this incident, the passengers were disembarked. Two hours after, passengers were taken on another plane and continued their journey to the Turkish city, and arrived in Istanbul at 01.46 am local time.