A number of passengers received medical attention after a Ryanair flight from Dublin to Croatia was forced to make an emergency landing in Frankfurt.
The flight to the coastal city of Zadar landed at Frankfurt-Hahn airport at around 11.30pm due to an inflight depressurisation. Oxygen masks were released for passengers.
Around 30 passengers were admitted to local hospitals with complaints of earaches and headaches, according to local media reports.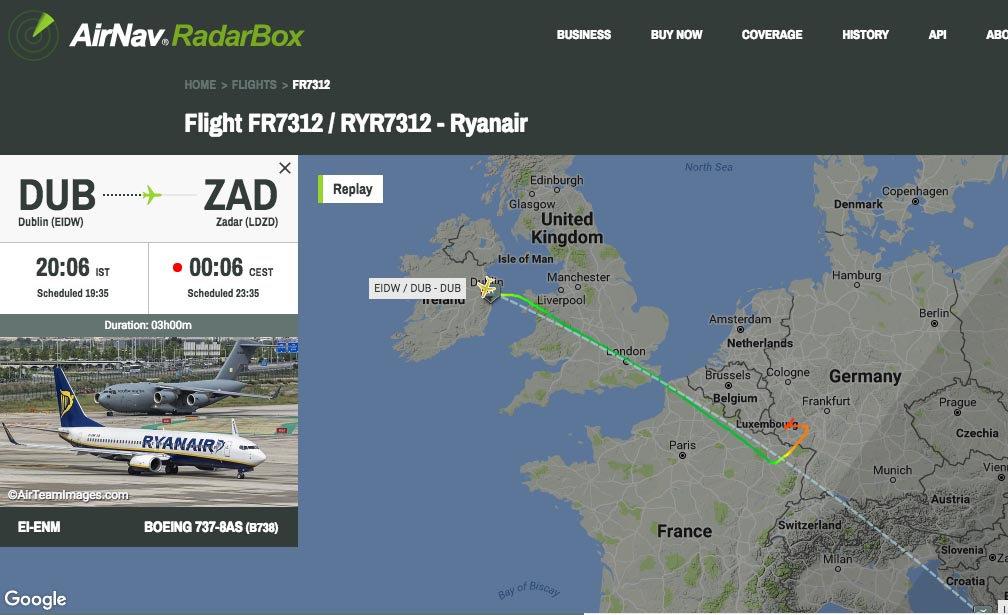 The flight FR7312 left Dublin just after 8pm last night.
In a statement, Ryanair said passengers were provided with refreshment vouchers and hotel accommodation was authorised.
However there was a shortage of available accommodation.
Passengers are to continue their journey to Zadar this morning on a replacement aircraft.