At least one person was killed when a small plane crashed Tuesday morning in Miramar a few miles from North Perry Airport.
The crash involved an "advanced student and a senior instructor" at Wayman Aviation Academy, an academy spokesman confirmed. The pair were conducting a training flight and had just departed from North Perry Airport, where the aviation academy is based.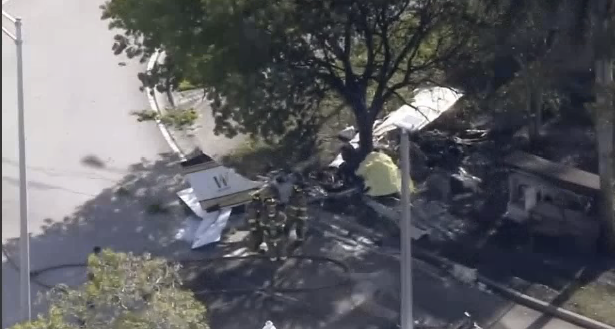 Based on the preliminary investigation, the "pilot told air traffic controllers that he was attempting to return to the airport when the aircraft went down," according to the Federal Aviation Administration.