A Jet2 Airbus A321 was diverted to Bilbao so that the passengers could go to the bathroom after the lavatories on board the aircraft suffered a breakdown.
The Airbus A321 was performing flight LS782 from Gran Canaria to Manchester. However, just before it reached the Bay of Biscay on Spain's northern coast the aircraft turned sharply east and landed in Bilbao.
As reported by Aero World, Bilbao's ATC was unaware of the reason for this diversion until they were notified once the aircraft was on the ground. All passengers got off the plane, used the bathroom and headed back to their seats. The toilet tanks of the aircraft were emptied at Bilbao before they continued to Manchester.
Jet2 flight LS782 en route to Manchester from Gran Canaria has just diverted to Bilbao due to the toilets being broken on board and to allow passengers off to use the toilet

— Flight Emergency (@FlightEmergency) November 3, 2022
An airline spokesperson said: "Flight LS782 from Gran Canaria to Manchester was diverted to Bilbao yesterday so that the toilet tank could be emptied.
"As an award-winning airline, the comfort and well-being of our customers are of paramount importance to us, however, we apologise if this caused any inconvenience."
The flight landed in Bilbao at 7.11 pm and remained on the ground for more than two hours, eventually departing at 9.20 pm.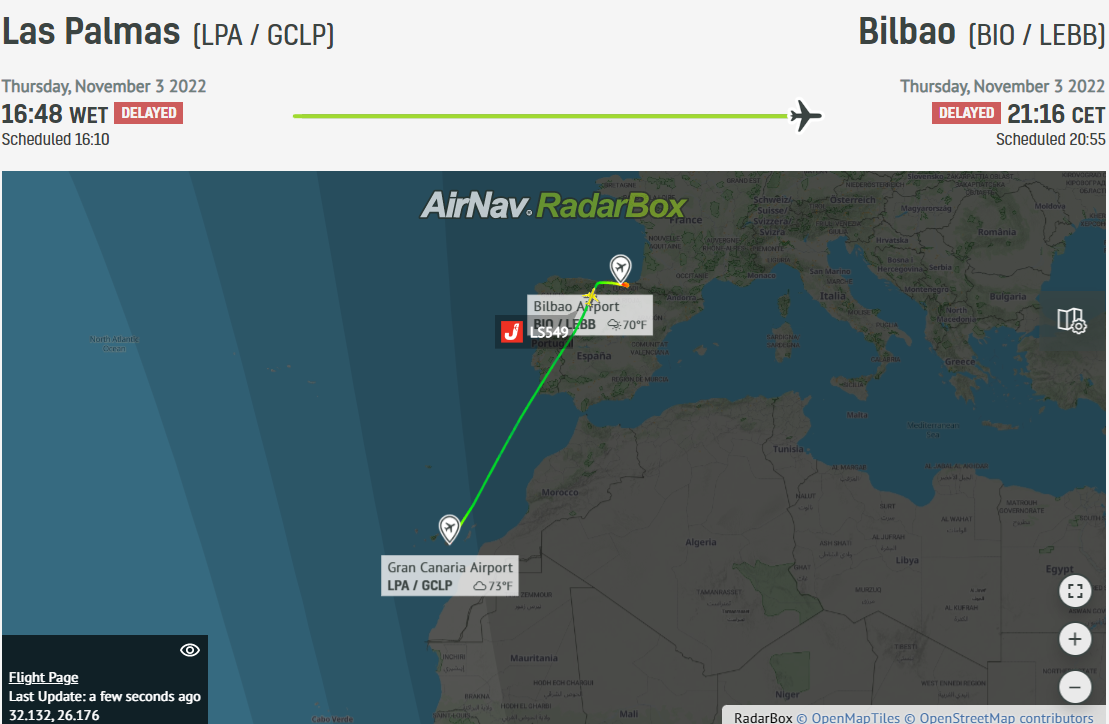 Feature Image via Wikimedia Commons