Sixty years after being disappeared at sea along with its pilot, the wreckage of SE. 203 Aquilon number 83 of Flotilla 11F was found.
The jet aircraft belonged to the French Naval Aviation and it had disappeared on June 13, 1960. The naval jet fell into the sea and sank immediately during a practice session.
The wreckage of the fighter jet was discovered by Ifremer, the French Research Institute for Exploitation of the Sea in the Mediterranean sea.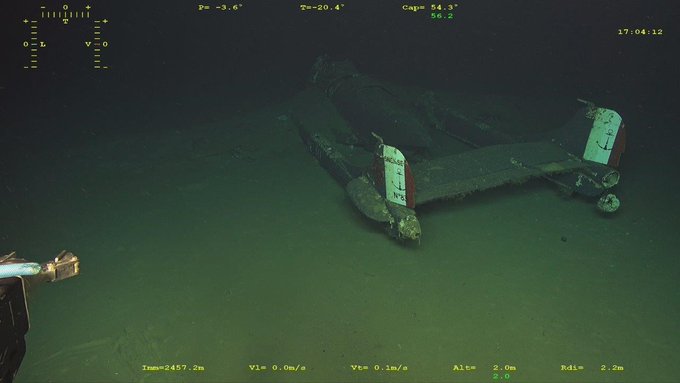 The ocean exploration ship "Pourquoi Pas?" of the French Oceanographic Fleet operated by Ifremer and the Navy flag of France found the wreckage at a depth of more than 2,450 meters near the islands of Hyeres, off the French Riviera.
Photo: "@MarineNationale"