Drones are becoming popular and for a good reason.
They are a great way to get a birds-eye view of things and can be used for all sorts of commercial purposes. If you wish to become a drone pilot, this blog post is for you! It will discuss the steps you need to take to become a certified drone pilot. Whether you want to start your business or want to fly drones for fun, read on!
Get Certified
If you thought flying a drone was just for hobbyists, think again. Commercial drone pilots are in high demand, and the market is only going to grow in the coming years. To be a drone pilot, you need to be certified. As the technicians at UAV Australia explain, there are many different certification options available. You can get a course that matches your needs and experience level. The courses are designed to teach you the safety procedures and regulations for flying drones commercially.
Get a Drone
Once you've your certificate, you'll need a drone. The best drones for commercial pilots can be flown with a joystick controller, have an extended battery life, and offer excellent image quality.
The DJI Mavic Pro is an excellent option for commercial pilots. It comes with a built-in camera, offers 27 minutes of flight time, and has a range of up to four miles.
Another popular choice for commercial pilots is the DJI Phantom series. These drones are easy to fly and have powerful cameras that capture stunning images and videos. They also offer long flight times and ranges.
Consider the Parrot Bebop series or the Yuneec Breeze if you're looking for something cheap. These drones are great for beginner pilots and offer features like an automatic return home and obstacle avoidance.
No matter which drone you choose, make sure to read the manufacturer's safety guidelines and always follow them when flying your drone.
Register your Drone
Unless you want trouble with the authorities, you need to register your drone with the Federal Aviation Administration (FAA). There is a fee for registering each drone, and it must be done before your first flight. You can register online or by mail.
To complete the registration, you must provide your name, address, and email address. You will also need to specify the make and model of your drone, as well as its weight. Keep a copy of your registration number; you will need it when flying your drone.
It would be best to mark your drone with its registration number. This can easily be done using a sticker or marker. It's important to remember that only drones weighing more than 0.55 pounds (250 grams) must be registered with the FAA.
If you will be using the drone commercially, you will also need to obtain a Part 107 license from the FAA. This license enables you to fly drones for hire, and it requires that you pass an aeronautical knowledge test.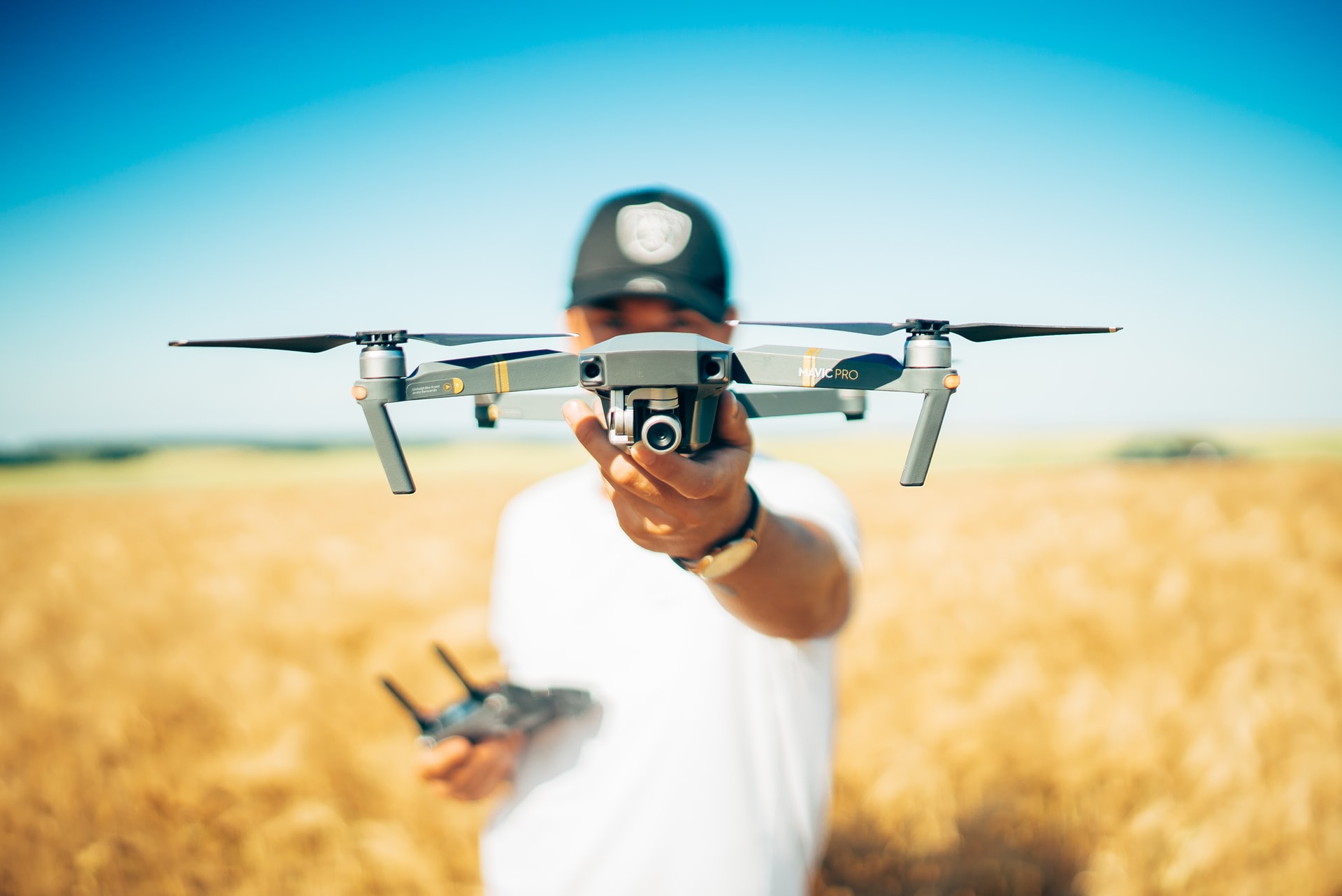 Practice!
Now that your drone is licensed and registered, it's time to start practicing. Get used to flying your drone in different weather conditions and at different times of the day. Ensure that you know how to handle your drone in every situation.
The more you practice, the better prepared you'll be when it comes time to fly for business purposes. Remember, safety is always your top priority! Ensure that you read up on all the safety guidelines before taking off.
Look for Work
Once you are confident in your skills, it's time to start looking for work. There are many opportunities for commercial drone pilots out there, so don't be afraid to explore all of your options. Start by contacting local businesses and see if they're interested in using drones for their operations. You can also become a freelance drone pilot. This can be a great way to build up your portfolio and gain experience working with different clients.
There are many different ways to get started in commercial drone flying. It takes hard work and dedication, but if you're willing to put in the effort, you can achieve great things. So what are you waiting for? Get out there and start flying!